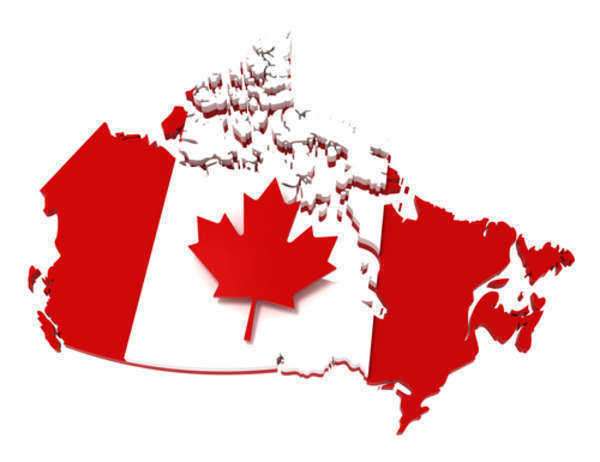 Given the wide variety of reasons that are usually available to foreign applicants for their transportation into another jurisdiction and even past precedent for American migration into neighboring territories, it might be assumed that visiting Canada from the United States is an automatic process, requiring approval by the Royal Canadian Mounted Police at customs that no dangerous materials are on board and nothing more. Some may still believe that a U.S. passportis not even necessary, let alone a Canadian visa.
After all, concerning a visitor visa to the United Kingdom, the need for such documentation may be waived for short-term stays in the nation's boundaries by American citizens and nationals. By this example of eliminating a visa, Canada might be logically construed to bypass visa restrictions for residents of its neighbor to the south in all instances. Going back to the idea of the breadth of visas, though, to be certain, not all Americans (or residents of other countries) may be looking for a few days or weeks on Canadian soil.
Instead, especially if looking for work, a foreign applicant may have to seek a Canadian visa. As the United States has dignified the Department of State as the official entity for the processing of each visa, Canada does have its own bureau to handle immigration issues, the Department of Citizenship and Immigration Canada, or CIC.
Like most countries that will issue you a visa, Canada has restrictions that will vary based on the purpose of your temporary or extended stay in the nation. Going back to the United States/Canada binary, as an American travel visa is generally not needed for Canadian nationals, a Canadian visa is not needed for travel, at the least for the term of stay specified on your visa's arrival/departure record. Likewise, the Canadian visa application process may be a non-issue for refugees. While Australia addresses claims to asylum in writing with the physical creation of a temporary visa, Canada is more like the United States in simply granting refugee status.
Nevertheless, the country's government does acknowledge special categories of applicants, and this is where the uniqueness of the Canadian visa program is exposed. One such class of working visa that separates Canada is the Canadian Experience Class, which very narrowly applies to individuals with work experience following a course of study in a post-secondary institution.
Also, given the idea that the country is divided into separate "provinces," to earn a visa, Canada or a representative thereof may offer you documentation as nominee of a particular province. In addition, Quebec, which has its own separatist sensibilities in terms of relation to the rest of Canada, makes it own rules, so the acquisition of a visa is subject to their individual immigration policies, hence the need for a certificate of selection from the powers-that-be in Quebec.
Comments
comments