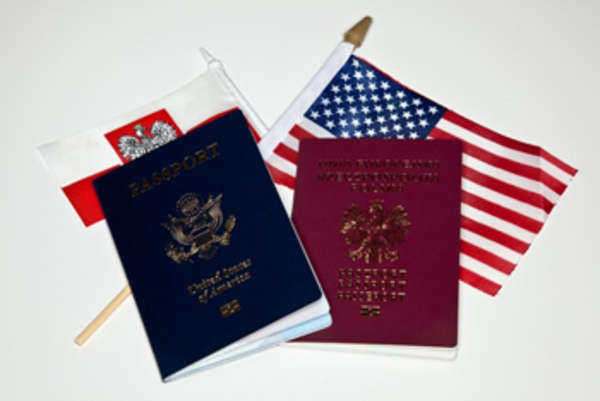 A TD visa is a document that
allows the spouse and children of a Canadian or Mexican professional to join
the TN employee in the United States.
The TN "status" is a nonimmigrant professional worker states created by
the North American Free Trade Agreement that allows some normal foreign worker
restrictions to be lifted for Canadian and Mexican citizens. The amount of these citizens that may receive
this status is unlimited, compared to the finite number of H1-B employment
visas.
There may be a TN visa, but it is
not required for all professional workers.
These workers are known as NAFTA
professionals and have occupations that are preapproved by the US
government. This does not include
unskilled workers and general labor. Permanent
residents of both countries are not eligible for NAFTA professional status. TN status is initially three years and can be
renewed indefinitely every three years so long as the individual remains a
non-immigrant. Similarly, the spouse and
children for the TN holder may continuously renew their TD status. An attorney can help with the renewal process
if so needed.
What are requirements for a TN
visa?
There are different requirements
for Canadian and Mexican citizens.
Canadian citizens do not
explicitly require a TN visa, but may be issued one at their request. Otherwise, there is the assumption of TN
status. Instances where the Canadian
worker intends to have his or her non-Canadian spouse and children join the
worker in the US will need a TN visa so the rest of the family can apply for a
TD visa. Canadian citizens are assessed
a fee of $50 to be classified as a TN professional by the Department of
Homeland Security. The must, of course,
clear all provisions set on individuals crossing the US border, as determined
by the US Customs and Border Protection.
Mexican citizens on the other
hand must have a visa to enter the US, although they will not need a petition
as is typical for citizens of other non-NAFTA countries.
Can one change employers while
enjoying TN status?
TN status/visa holders may change
employers by filing form I-129, presenting evidence of the new employer and
paying a fee of $120. Canadian citizens
may circumvent this fee by returning to the port-of-entry and re-registering as
a TN and paying the requisite $50.
How does one apply for a TN Visa?
TN visa seekers must complete an
interview with a consular officer that will determine the applicant's
eligibility for NAFTA Professional Worker status.
They must then complete Form
DS-160 online to initiate the process.
After that, the applicant must ensure their passport will be valid at
least six months beyond the period of stay.
When applying for TN status, the applicant will also need to provide a
2×2 photograph and a letter of employment from the applicant's American
employer.
The letter must include:
–
The position filled
–
length of stay
–
educational qualifications
–
arrangements for pay
Once the TN status/visa
arrangements have been satisfied, the TD procedure may begin. The TN holder and the employer must ensure
that the professional is properly license to practice in the United States, in
accordance with state and federal authorities.
What are the restrictions on a TD
visa?
Spouses and dependants that hold
TD visas may not seek employment in the United States but may attend school as
needed. The $50 fees to classify
Canadian TNs are not assessed when classifying TD spouses and dependants.
How does one apply for a TD Visa?
Spouses and children under 21 are
covered by the TD visa and will be able to join the TN visa holder in the
United States. Spouses and children that
are Canadian citizens will not require a visa, though non-citizens and Mexican
citizens will require this visa. As
noted earlier, although Canadian citizens do not require TN/TD status, they may
request and receive the visa as needed.
TD-1 visas are issued to the
family of Canadian citizen workers and TD-2 visas are issued to the family of
Mexican citizen workers.
Applicants seeking a TD visa must
apply at a local US embassy or consulate and provide proof of their spouse's TN
status.
What Professions are eligible for
TN status?
There are a number of professions
that are eligible for TN status, all requiring an advanced degree. Self employed individuals are not eligible
for TN status. There is also health,
security and criminal based limitations that may deny an applicant TN
status. Only those that will be employed
by an American company can receive TN status which translates to TD status for
the spouse and children as needed.
Extending Stay
Provided the non-immigrant status
holder has not committed any crimes, has not violated the terms of their stay,
and has a passport that will last beyond the extended stay, they may apply to
remain in the US. The USCIS suggests
that the status holder initiate the extension process 45 days in advance.
Dual intent
Unlike other work visas, the TN
and TD visas are not subject to dual intent and the holders may not pursue US
citizenship when holding these visas. In
fact, TN/TD seekers can be denied if the consular officer determines that the
applicant intends to seek residence in the US.

Those that intend to change their
non-immigrant status should notify the USCIS immediately, and assume their
status remains unchanged until noted otherwise.
The USCIS will be able to guide you through the appropriate channels to
become a permanent residence, although this is by no means guaranteed. Those seeking US permanent residence must
switch to an H-1B visa then apply for a green card. Otherwise, especially for Canadians, the TN
status can be revoked at the border.
Comments
comments