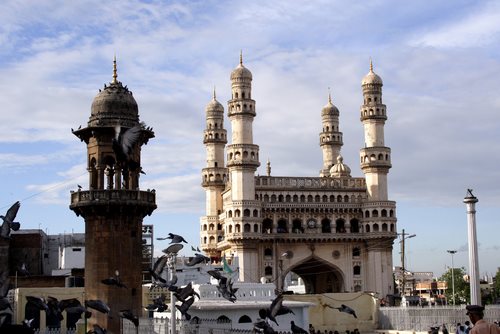 The Regional Passport Office in Hyderabad,
India was opened in 1976. The passport office in Hyderabad, which is located in
Madres, predominantly serves the people of Andhra Pradesh– a popular region of
coastal India. Originally a small organization, the Regional Passport Office
went through 23 years of public service; such a time frame has drastically
increased the the workload and employment staff of the Regional Passport
Office. The location of the Passport Office in Hyderabad is considered ideal;
the close proximity to a bus stop, airport, and railway station allows traffic
to flow freely to the passport office.
The demand for passports in India continues to increase. As a result, a
Regional Passport Office, in the country must increase its supply of input and
human capital. In addition, other passport offices, to meet the swelling
population and the increased demand for proof of citizenship and the right to
travel, forced the Ministry of External Affairs to open additional passport
offices.
There are two primary passport offices in Hyderabad. As stated the Regional
Passport Office, which is located in Madres, and another large institution,
which is located Andhra Pradesh. The Regional Passport Office located in
Andhra Pradesh was opened in January of 1997, and currently serves 5 coastal
districts of the city. Srikakulam, Vizianagaram, Vishakhapatnam, East Godavari,
and West Godavari districts are served by the more modern passport office in
Hyderabad.
The Regional Passport Offices in Hyderabad, to meet the massive population, are
much larger than a generic passport office. Both structures are three story
buildings that contain specified counters for ladies, senior citizens, and the
handicapped. In addition, there are inquiry counters and one reception counter
for the purpose of addressing public grievances and fixing appointments with
the Public Relation Officers and the Regional passport Offices.