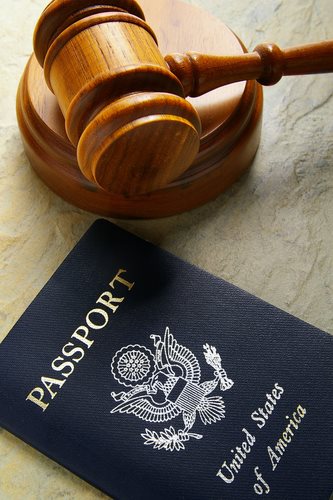 What is an Immigration Attorney?
Individual applicants who are unfamiliar with the process of obtaining or adjusting their respective immigration status(s) are encouraged to consult with an Immigration Attorney; an Immigration Attorney is a legal professional specializing in immigration and administrative law with regard to immigration legislation.
Due to the fact that the completion of immigration documentation requires particular care and consideration with regard to any and all expressed details within the application process – an immigration attorney can assist in the formulation of required documentation, review of applications, and both the authorization, as well as the legitimizationof legality within all Immigration Attorney forms and documentation submitted by their client.
Immigration Issues and Immigration Attorney Assistance
The following immigration issues are some of the most common within the scope of education possessed by an immigration lawyer:
Immigration Status
An immigration attorney will be able to shed light on the various forms, statuses, and certificates awarded to individual immigrants to the United States, which may include the following:
Visa: Expressed permission to reside in the United States of America for a finite period of time, which is contingent on the purpose of residence – examples of 'purpose of residence' are marriage, employment, tourism, and study
Green Card: Legal documentation that illustrates non-citizen status, albeit the right to legally reside within the United States on a permanent basis
Citizenship: Citizenship – or naturalization – is granted to immigrants who have been awarded American citizenship; an immigration attorney can assist in the acclamation process with regard to new American citizens responsible for their respective adherence to lawful adherence to any and all American legislation and legality
Passport: Expressed permission granted with regard to international travel conducted on a temporary basis
Immigration Crimes
An immigration attorney can provide legal counsel, litigation, or defense with regard to individuals suspected of participation in – or party to – the following criminal activity:
Fraudulent documents, both forged – as well as stolen, have been circulated through communities who utilize these documents as a means to make a profit through their sale or barter. Fraudulent Green Cards, Social Security Cards, Passports, and Visas have been known to circulate through counterfeit creation and theft; these documents are sold, bought, and produced in order to allow for illegal immigrants to enter the United States in lieu of lawful completion and processing of USCIS-accredited immigration documentation and screening process
Fraudulent marriage, engagement, and elopement are practices that result in a heightened possibility of a non-citizen spouse or fiancé receiving a visa to legally reside in the United States; oftentimes, these marriages are fabricated for the purpose of displaying the illusion of a legal and honest marriage – in many cases, American parties involved in marriage fraud receive payment in exchange for their respective participation.
Immigration violation occurs in the event that an individual – once legally permitted to enter the United States for a finite duration of time – refuses to return to their respective country of origin upon the expiration of that expressed permission for entry; this can take place upon the refusal to report to the USCIS upon the ending of the statute of limitations on immigration documentation
Comments
comments