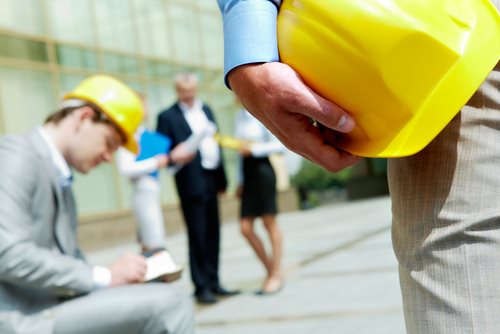 The Guide to the H1B Work Visa: Understanding the Process
The United States is a land of dreams and opportunities, attracting people from all over the world who wish to make their fortune here. The rise of Silicon Valley and other tech hubs, coupled with a global demand for skilled labor, has made the H1B work visa a popular choice for immigrants looking to work in the U.S. job market.
The H1B visa is a non-immigrant visa that allows U.S. employers to hire foreign workers in specialty occupations. These occupations can include jobs in fields such as architecture, engineering, mathematics, physical sciences, social sciences, medicine, and health, among others. However, obtaining an H1B visa isn't as simple as filling out an application and waiting for your visa to arrive. In this article, we'll explore the ins and outs of the H1B work visa, including eligibility requirements, the application process, and recent updates to the program.
Eligibility Requirements
To be eligible for an H1B work visa, you must meet specific criteria set by U.S. Citizenship and Immigration Services (USCIS). First and foremost, you must have a job offer from a U.S. employer who is willing to sponsor your visa. The employer must file a petition with USCIS, which will then determine whether the job qualifies as a specialty occupation.
The job must require the theoretical and practical application of a body of specialized knowledge that is typically acquired through a bachelor's or higher degree in the specific specialty, or its equivalent. Additionally, the job must require a specific level of expertise, and the applicant must have the appropriate credentials to perform the duties required by the job.
Further, the employer must file a Labor Condition Application (LCA) with the U.S. Department of Labor (DOL) attesting that they will pay the prevailing wage for that position in the geographic area where the job is located. This is done to ensure that foreign workers are not being paid less than U.S. workers in similar positions.
Once these conditions are met, you can file an H1B petition to USCIS. USCIS sets an annual cap of 85,000 H1B visas, with 20,000 of those reserved for applicants with advanced degrees from U.S. institutions. If there are more applicants than available visas, USCIS uses a lottery system to choose which petitions will be approved.
Application Process
The application process for an H1B visa is a multi-step process that begins with the employer filing an H1B petition on behalf of the foreign national. Once the petition is approved, the foreign national must apply for a visa at a U.S. embassy or consulate in their home country, unless they are already in the U.S. on another visa that allows for a change of status.
Prior to applying for the visa, the foreign national must complete a Form DS-160, a non-immigrant visa application, and pay the application fee. Additionally, they must attend an interview at the U.S. embassy or consulate, where a consular officer will review their application and supporting documents to determine their eligibility for the visa.
Recent Updates
In recent years, there have been several updates to the H1B work visa program aimed at protecting U.S. workers and preventing fraud and abuse. In 2017, USCIS announced that it would prioritize the review of H1B petitions for positions that require highly skilled workers in specialty occupations, rather than entry-level positions.
Additionally, USCIS has increased site visits to H1B employers to ensure compliance with program rules and regulations. The DOL has also increased its enforcement efforts, conducting investigations to ensure that employers are paying foreign workers the prevailing wage and not displacing U.S. workers.
Conclusion
The H1B work visa program is a valuable tool for U.S. employers seeking to hire skilled foreign workers in specialty occupations. However, navigating the application process can be complex and time-consuming. By understanding the eligibility requirements and application process, foreign nationals can increase their chances of obtaining an H1B visa. With recent updates aimed at protecting U.S. workers and preventing fraud and abuse, it's important to stay up-to-date on the latest developments in the program.
---
What is an H1B Work Visa ?
AnH1B Work Visa is a form of expressed permission allowing an individual to legally and lawfully enter a country or nation through an employment opportunity contingent on the possession of specialized skills and advanced education; this permission is granted by the governmental immigration department controlled by that specific country. Although H1B Work Visa sdiffer in description, duration of time allowed for temporary residence, as well as the stipulations listed within the Visa itself, the satisfaction of specific Visa applications and requirements are mandatory prior to obtaining an H1B Work Visa .
H1B Work Visa Allowances
AnH1B employment Visa can be granted to those individuals who possess special skillsets and degrees who wish to be employed in the United States:
The individual applying for an H1B Work Visa must possess the equivalent of a Master's Degree from an accredited educational institution
The individual applying for an H1B Work Visa must specialize in field of expertise, such as science, law, medicine, technology, management, development, mechanics, academic research, telecommunications, teaching, marketing, advertising, finance, and accounting
The individual applying for an H1B Work Visa is permitted to participate in a dual intent program, which means that an individual can apply for a Green Card while in the United States via an H1B Work Visa
The individual applying for an H1B Work Visa can begin the application process on April of the year proceeding the year in which the intended employment begins
H1B Work Visa Prohibitions
An H1B Work Visa applicant cannot:
Allow any other relatives apart from spouses and children upon entry into the United States upon receipt of an H1B Work Visa
Overstay their visit subsequent to the termination of the H1B Work Visa
Apply for H1B Work Visa outside of the instated timeframe for application
Upon return to their country of origin – and unless specified documentation is completed – a recipient of an H1B Work Visa cannot return to the United States for a year subsequent to their return
H1B Work Visa Required Forms
The following are the forms required to be completed upon applying for anE1Treaty Trader Visa ; these forms can be attained at the United States Citizenship and Immigration Services Bureau by contacting them at their toll-free telephone number (800) 375-5283.
Form ETA-9035: This form must be completed by all individuals who wish to visit to obtain anH1B Work Visa in order to gain entry into the United States through non-immigrant, temporary residence.
1.    Form Size: 9 pages
2.    Filing Location: United States Citizenship and Immigration Services Bureau
3.    Filing Fee: None
Form I-129H: This form must be completed by the employer(s) sponsoring the applicant for the H1B Work Visa .
1.    Form Size: 26 page (instructions are included)
2.    Filing Location: United States Citizenship and Immigration Services Bureau
3.    Filing Fee: $325
Additional H1B Work Visa Requirements
The following requirements are necessary upon applying for an E1Treaty Trader Visa :
1. A copy of a valid passport
2. Two color photographs, which are identical in appearance
3. Documentation of employer sponsorship
4. A description of the employment for which the applicant in applying
5. Documentation reflecting the applicant's satisfaction of the academic requirements needed for the receipt of an H1B Work Visa
H1B Work Visa Legal Assistance
The parameters and protocols surrounding both the application and approval process vary in the case of every H1B Work Visa application; all government forms should be completed to the fullest extent in a meticulous fashion. In the event that an individual experiences difficulty completing – or understanding – the requirements of an immigration form, they are encouraged to consult an attorney specializing in immigration, employment, education, and government programs.