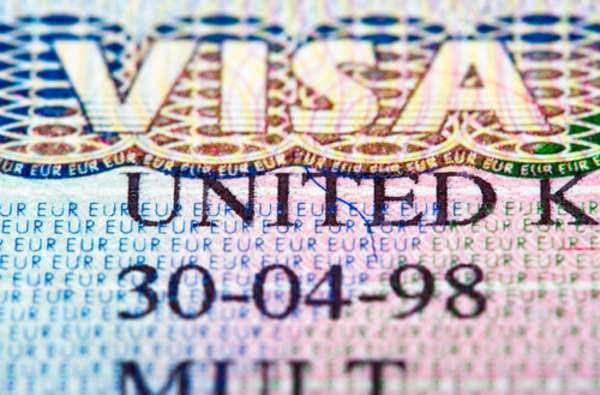 Visas to Brazil: Your Comprehensive Guide
Brazil is a country that exudes exotic beauty, Brazil boasts of an endless array of scenic locations, vibrant nightlife, mouthwatering delicacies, generous hospitality, great music, and dance culture among other things. If you're planning a trip to Brazil, one of the critical things you'd need to do is to get a visa. This article will detail all the essential information you need to know about Brazilian visas, including types of visas available, how to apply, and tips to make your visa application seamless.
Types of Visas for Travel to Brazil
There are two major kinds of visas for travel to Brazil, including:
1. Tourist Visa: This visa type is issued to people who plan to visit Brazil for leisure, sightseeing, or recreational purposes.
2. Business Visa: This visa type is issued to people who plan to travel to Brazil for business or professional purposes such as attending conferences, negotiations, and carrying out business projects.
Besides the two major types, there are other kinds of Brazilian visas, which include the Student visa, Work visa, Transit visa, Permanent visa, and Journalist visa. It's essential to note that visa requirements vary, depending on the type of travel visa being issued.
Who Needs a Visa To Travel to Brazil?
Brazil has adopted a policy of Visa exemption, which applies to individuals from some nations listed below:
Argentina, Austria, Bahamas, Barbados, Belgium, Chile, Colombia, Costa Rica, Denmark, Ecuador, Finland, France, Germany, Greece, Hong Kong, Hungary, Iceland, Ireland, Israel, Italy, Japan, Liechtenstein, Luxembourg, Malaysia, Malta, Mexico, Monaco, Morocco, Namibia, Netherlands, New Zealand, Norway, Panama, Paraguay, Peru, Philippines, Poland, Portugal, San Marino, Singapore, Slovakia, Slovenia, South Africa, South Korea, Spain, Sweden, Switzerland, Thailand, Trinidad and Tobago, Tunisia, Turkey, Uruguay, the United Kingdom, and Venezuela.
However, it's important that you check with your embassy to verify if you need a visa to enter Brazil, as there are some exceptions or changes in visa requirement.
How to Apply for a Brazilian Visa
The Brazilian Government has streamlined the entire Visa application process so that everything can be completed online via the Brazilian e-visa system. The steps to apply for a Brazilian Visa include:
Step 1: Gather All Required Documents: Before applying for a Brazilian visa, you must first gather the necessary supporting documents, including a passport, one recent passport-sized photograph, flight itinerary, and proof of accommodation.
Step 2: Complete the Brazilian Visa Application Form: Proceed to complete the application form online via the Brazilian E-visa system.
Step 3: Pay the Brazilian Visa Fees: Pay the visa fee, which varies depending on visa type, duration of stay, and nationality.
Step 4: Schedule an Appointment: Once you have completed the application and paid the necessary fee, book an appointment with the Brazilian Embassy or consulate in your country.
Step 5: Attend Your Visa Appointment: Attend your visa appointment on the designated date and take all the required documents alongside your passport.
Step 6: Wait for the Brazilian Visa Issuance: After the appointment, wait patiently for your Brazilian visa to be issued. The processing time varies depending on visa type, but can take up to fifteen business days.
Tips to Make Your Visa Application Seamless
1. Start Early: Begin the visa application process early enough to avoid last-minute rushes, this way, you can prevent processing delays
2. Provide Accurate Information: Ensure all the information provided in your application is accurate and consistent with the supporting documents.
3. Follow Instructions Carefully: Adhere strictly to the guidelines provided by the Brazilian Embassy or consulate where you're applying.
4. Stay Patient: The visa application process can be time-consuming, stay patient and persevere through the process.
5. Be Prepared: Sometimes, extra supporting documents may be required, so be prepared to provide any additional documentation requested.
Conclusion
Visiting Brazil is an experience of a lifetime, with vibrant culture, incredible cuisine, scenic locations, and much more. However, before you can embark on a glamourous trip to the country, you must complete the visa application process. This article has outlined all that you need to know about the Brazilian visa, including types of visas available, who needs a visa to travel to Brazil, how to apply for a Brazilian visa, and tips to make the application process seamless. Remember, start early, follow instructions carefully, and be prepared to help ensure a hassle-free visa application experience.
---
Contrary to some assertions made by people whose only window into the workings of Brazilian society may be seeing it represented on television or in the movies, concerned Brazilian respondents would be keen to point out, Brazil is a developed nation that has much to offer the world, especially in the arena of tourism.
Millions of people each year flock to Brazil. Visa application numbers, in accord with this notion, are bound to be fairly lofty as well. For the American seeking to follow in other travelers' footsteps and vacation in Brazil, visa documentation is something about which to be concerned. In getting to Brazil, visa application considerations to be aware of include:
1. Limits of visa validity – Going back to representations of Brazil in popular media, the condensed series of events during travel sequences may make it seem as if it is an easy thing to process through a port of entry of Brazil. Visa applicants, meanwhile, would be apt to suggest the opposite. For entry by an American citizen into Brazil, visa application forms must be filled out for all forms of travel.
What may be yet more significant, though, is the narrow time frame allotted for travel into Brazil. Visa policy states that all visas awarded for travel to Brazil must be used within 90 days of their issuance. Granted, this gives the holder three months, but in cases of reentry, these dates can elude the traveler. Be sure to address any problems with the terms of your visa prior to crossing the border into Brazil; visa application is not an option at a port of entry.
2. Limits on visa eligibility for dual citizens – In Brazil, visa documentation from the country is not available if you are considered a national of both Brazil and the United States. Thus, you must fill an out an application for a Brazilian passport instead.
3. Ground travel difficulties – As regards Brazil, visa application may not be directly affected by public transportation. Nonetheless, it is important to understand the inherent danger of intrastate travel in Brazil. Visa holders are advised to take care when trying to navigate roadways in Brazil, as the conditions are often poor due to lack of maintenance, bus hijackings, and lack of emergency assistance, among other concerns. Always take caution when traveling.