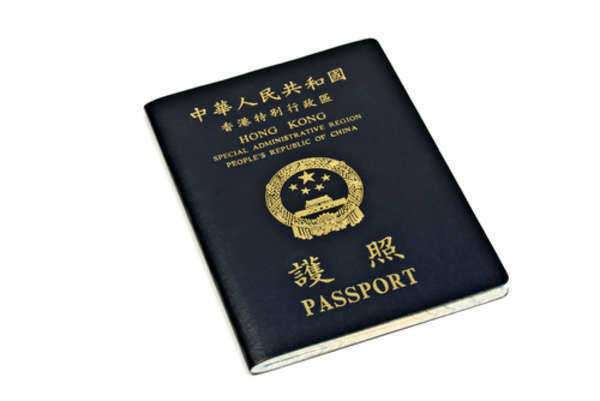 Visas to China: An In-Depth Guide
China is one of the most fascinating countries in the world, filled with history, culture, and breathtaking landscapes. It is home to some of the world's most populous cities, including Beijing, Shanghai, and Guangzhou. Visiting China can be an unforgettable experience, but like many other countries, you will need a visa to enter. In this article, we'll explain everything you need to know about visas to China, so you can plan your trip with confidence.
Types of Visas to China
The Chinese visa application process can be quite complex, and there are several different types of visas available, depending on your purpose for traveling.
1. Tourist Visa (L Visa)
The L visa is the most commonly used visa for tourists visiting China. It is a single-entry visa that allows you to stay for up to 30 days in China. If you need to stay longer, you may be able to apply for an extension while in China.
2. Business Visa (M Visa)
If you're planning to travel to China for business purposes, you'll need to apply for an M visa. This visa allows you to attend trade fairs, conferences, and meetings, as well as engage in other business activities. The M visa is also a single-entry visa, but it allows you to stay for up to 90 days.
3. Work Visa (Z Visa)
If you plan to work in China, you'll need to apply for a Z visa. This visa is necessary for individuals who will be working in China for more than six months.
4. Student Visa (X Visa)
If you're planning to study in China, you'll need to apply for an X visa. This visa allows you to stay in China for up to six months, and it can be extended once you arrive in China.
5. Family Reunion Visa (Q Visa)
If you have family members who are Chinese citizens or permanent residents, you may be eligible for a Q visa. This visa allows you to stay in China for up to 180 days and is useful for visiting family, attending weddings, or other similar events.
6. Transit Visa (G Visa)
If you are traveling through China to another destination, you may be eligible for a transit visa. This visa allows you to stay for up to 72 hours in China, as long as you have a confirmed onward ticket to your next destination.
Visa Requirements for China
To apply for a visa to China, you will need to meet the following requirements:
1. Passport
First and foremost, you will need a valid passport with at least six months of validity remaining after your intended departure from China.
2. Application Form
You will need to complete an application form, which you can download from the Chinese embassy or consulate website. You will need to provide basic information about yourself, including your name, date of birth, passport number, and travel details.
3. Photo
You will also need to provide a recent passport-size photo that meets the Chinese visa photo requirements.
4. Proof of Travel Arrangements
To apply for a tourist visa, you will need to provide proof of your travel arrangements. This includes your flight itinerary and hotel reservations.
5. Invitation or Letter of Invitation
If you're applying for a business, work, or student visa, you will need to provide an invitation or a letter of invitation from a sponsor in China. This could be an employer, educational institution, or other organization that you will be working with.
6. Health Certificate
In some cases, you may need to provide a health certificate to prove that you are in good health and do not pose a risk to public health in China.
7. FBI Background Check
If you're applying for a work visa, you may need to provide an FBI background check to prove that you do not have a criminal record.
Visa Application Process
The process for applying for a Chinese visa can vary depending on your location and the type of visa you're applying for. However, there are some general steps that you'll need to follow.
Step 1: Gather Your Documents
Make sure you have all the required documents before you start the application process. Check the website of your nearest Chinese embassy or consulate for a list of required documents.
Step 2: Complete the Application Form
Complete the application form carefully and accurately. Make sure you answer all questions, and provide all the necessary information.
Step 3: Submit Your Application
Submit your application and all supporting documents in person or by mail to the Chinese embassy or consulate. The fee for your visa will depend on your country of origin and the type of visa you're applying for.
Step 4: Wait for Processing
The processing time for a Chinese visa can vary depending on your location and the type of visa you're applying for. It can take anywhere from a few days to several weeks for your visa to be processed.
Step 5: Collect Your Visa
Once your visa has been processed, you can collect it from the Chinese embassy or consulate where you applied. Make sure you check the details on your visa carefully before traveling to China.
Visa-Free Travel to China
If you're lucky, you may not need to apply for a Chinese visa at all. Currently, citizens of 26 countries can visit China for up to 15 days without a visa. These countries include:
– Singapore
– Japan
– Brunei
– Qatar
– United Arab Emirates
– Bosnia and Herzegovina
– Belarus
– Mauritius
– Serbia
– Seychelles
– Barbados
– Ecuador
– Grenada
– Bahamas
– Fiji
– Tonga
– South Korea
– United States
– Canada
– Brazil
– Mexico
– Argentina
– Chile
– Australia
– New Zealand
However, this list is subject to change, and it's essential to check current requirements before you travel.
Tips for Applying for a Chinese Visa
Here are some tips to help you make the Chinese visa application process as smooth as possible:
1. Plan Early
The Chinese visa application process can take time, so it's best to start planning early. Plan to apply for your visa at least one month before your planned departure date.
2. Be Accurate and Honest
Make sure you complete the application form accurately and honestly. Any errors or omissions could lead to delays in processing or even denial of your visa application.
3. Provide Clear and Accurate Documentation
If you're providing any documentation for your visa application, make sure it's clear, accurate, and up-to-date.
4. Be Patient
The visa application process can be frustrating, but be patient and wait for your application to be processed before making any travel arrangements.
5. Be Prepared for Questions
In some cases, you may be asked to provide additional information or attend an interview. Be prepared to answer any questions honestly and thoroughly.
Conclusion
Obtaining a visa to China can be a bit daunting, but don't let that deter you from experiencing this incredible country. With adequate preparation and knowledge, you can apply for your Chinese visa with confidence and embark on an unforgettable journey. Remember always to check official government websites for the latest visa requirements and regulations before departing. Now go ahead and pack your bags and prepare yourself for a journey of a lifetime!
---
Even when the dynamics of travel do not involve countries that sponsor terrorism or are known to be breeding grounds for hostile factions that specifically target Americans and other Westerners, there still may be concerns with the acquisition of a visa
1. Fees for Americans in travel – In the last five years, noticeable, impacting alterations have been made to immigration and travel policy in China. Visa application now includes an exit visa to lawfully leave the country. Based on concerns of the trustworthiness of agencies that pledge to be official sanctioned visa providers, it is wise to secure the visa and verify its authenticity prior to arrival in China. Visa application, as a result of increased fees on the use of airports, also now builds in the cost of the fare hike.
2. Restrictions on travel to Tibet – Tibet's sovereignty as a free, autonomous state, has yet to be granted by China. Visa grants, as a result, that include travel to Tibet come with the need for a special permit to visit Tibet, which can be granted by travel agents within China. Visa applicants who wish to visit Tibet, will be further restricted upon entry to the region to areas deemed acceptable for foreigners.
3. The "police state" nature of China – A national law passed in 2006 expanded the role of the police to handle immigration affairs in China. Visa application requests for a return visa, therefore must go through local authorities, and as a result,  Americans have been questioned without the opportunity to contact U.S. authorities. When questioned by the police, a visa holder should immediately attempt to contact their consulate or embassy.
4. Health concerns – Health standards are nowhere near the level of the United States when it comes to China. Visa holders are advised to keep contact information for their given U.S. embassy (which will, in turn, have access to the contact information for English-speaking doctors) or International SOS Centers close at hand.