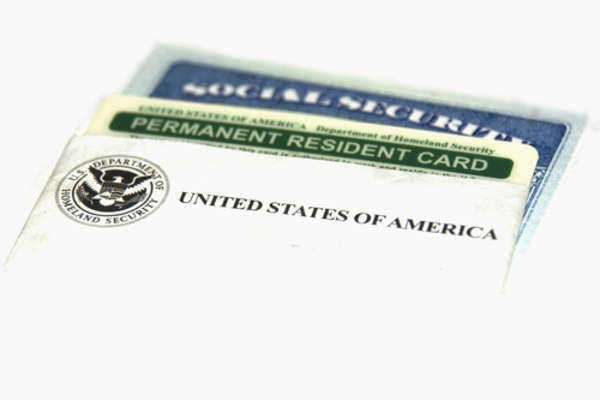 What is Immigration Voice?
Immigration Voice is a non-profit organization that's purpose is to help immigrants and the legislative and executive branches of government interact in order to solve problems in the employment bases green card process due to delays in retrogression, USCIS processing and Labor Certification. Immigration Voice works to improve immigration laws so that high-skilled legal employment based immigrants can enter the Unites States economy easier and quicker.
Contact Immigration Voice For Help
Mailing Address:
Immigration Voice
3561 Homestead Road #375
Santa Clara, CA 95051-5161
Telephone:
(202) 386-6250
Fax:
(202) 403-3853
What are Immigration Voice's goals?
Immigrations Voice's main goal is to limit the delays associated with skilled foreign workers obtaining green cards in order to work legally within the United States. Currently the green card system takes between 6 -12 years before a foreign individual may be granted permanent residence within the United States.
A second goal of Immigration Voice is to eliminate "per-country" green cards. Currently the green card applications from India, Mexico, China and the Philippines are backlogged. Green cards from the annual quota are limited to 7% per country. Many of these countries do not meet their annual quota and they do not issue the amount of green cards that they are permitted.
On the other hand, nations, as those mentioned above, meet their quota yearly and still have backlogs. For that reason Immigration Voice is attempting to promote legislation that would alter the laws so that a country such as India could use the excess green cards from another nation to help its citizens get permanent residency in the United States. Immigration Voice maintains that employment based green cards should not be designated by country of origin. They maintain that to limit the employment of individuals from certain nations is a form of employment discrimination and should be stopped.
Immigration Voice should not be considered an organization based upon equality for all. It is an organization whose main purpose is to streamline the immigration process for highly skilled professionals such as doctors and engineers. Part of the mission entails giving those countries with highly skilled workers greater access to green cards than those countries that import mostly unskilled labor.
Accomplishments
Currently Immigration Voice has accomplished many goals in order to streamline entrance into the United States for skilled workers. In September 2009
Immigration Voice was essential in getting the screening process for foreign scientists reduced down to 2 weeks and also completed a successful campaign that resulted in the USCIS releasing the data of pending green card applications on their website.
Immigration Voice is also highly involved in the passage of the DREAM Act. The DREAM Act was first proposed in 2001 and has recently been reintroduced in the Senate. The Act would allow permanent residency to illegal alien-students who had arrived in the U.S. as minors, graduated from U.S. high schools and lived in the country for five years prior to the bills enactment. California recently adopted a version of the DREAM Act that would allow illegal alien children living in the United States to be granted private college scholarships to state schools.
Comments
comments