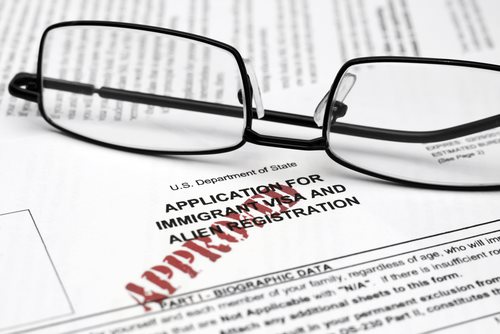 Form I-130
This United States government document is administered by the U.S. Citizenship and Immigration Services (USCIS), a federal agency which generally administers American immigration law as a section of the Department of Homeland Security. Form I-130 is officially referred to as the Petition for Alien Relative.
Function of Form 1-30
The Petition for Alien Relative document can be filed by either a citizen or legally recognized permanent resident of the United States to officially certify and give notice of his or her familial bond to a hopeful U.S. immigrant currently living abroad. The correct filing and processing of Form 1-130 can accordingly allow the family member of the petitioner to begin the process of obtaining a visa to travel to the United States and, potentially, to gain permanent residency rights within the country.
Permanent residency as ultimate goal for Form I-130
Permanent residency pertains to the ability to locate and legitimately hold employment within the U.S. as well as to the stated purpose of allowing for a long-term stay in the U.S. If the Petition for Alien Relative is filed correctly and accepted for these reasons by the USCIS, then it may eventually allow the subject to obtain a Permanent Residency Card, a document officially referred to as Form I-551 and commonly called the Green Card.
Description of Form I-130, Petition for Alien Relative
Form I-130, Petition for Alien Relative consists of 2 pages which must be filled out and completed by the person submitting this document. Additionally, Form I-130 will be received in a form which includes 7 more pages consisting of instructions.
Filing fees
In order for a submitted Form I-130, Petition for Alien Relative to be accepted and processed by the USCIS, the petitioner must include the required filing fee of $420.
Method of filing
U.S. and Canadian residents submitting a Form I-130, Petition for Alien Relative, will normally mail their completed form of the document, along with the aforementioned required fees of $420, to the agency's Chicago Lockbox. The address of the Chicago Lockbox, a facility maintained for such purposes by the USCIS, can be found through the Filing Chart page on the website maintained by the agency. Form I-130, Petition for Alien Relative, can be submitted in this way either by itself or in conjunction with Form I-485, Application to Register Permanent Residence or Adjust Status.
Unavailability of e-filing
Form I-130, Petition for Alien Relative, is not one of the limited numbers of USCIS-administered documents which the agency allows to be filled out and submitted online. That being said, notice of USCIS receipt of Form I-130 can be provided through electronic means. A person who submits the Petition for Alien Relative can choose to be informed that the agency has received this document either by a text message or an e-mail.
Associated documents
In order to give notice and verify that you wish for this procedure to take place, attach a completed copy of Form G-1145, Notification of Application/Petition Acceptance to the front of Form I-130.
Comments
comments