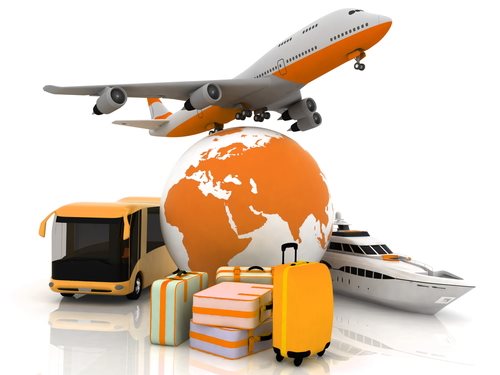 Every year, millions of individuals enter into the United States for tourism and recreation. In order to gain entrance into the United States, an individual must obtain a tourist visa. A tourist visa is a type of non-immigrant visa issued to individuals who are visiting the United States to engage in tourism. Tourist visas are also known as B-2 visas. If an individual is entering into the country in order to take part in other activities, he/she will be required to obtain other types of visas. For instance, if an individual is traveling to the United States for business purposes, he/she must apply for a B-1 visa.
Upon obtaining a B-1 visa, an individual will be permitted to enter into the country after arriving at a port of entry. As with all immigrant and non-immigrant visas, there are specific rules and regulations associated with B-2 tourist visas. To acquire a tourist visa, an individual must complete the specified application process and provide the United States Bureau of Citizenship and Immigration services will all associated documents and information.
The B-2 tourist visa application is relatively easy to complete. In order to initiate the application process, an individual must complete and submit the DS-156 non-immigrant visa application form. This application can be completed in electronic form or in paper form. If an individual completes the electronic DS-156 visa application, the included information will be transferred directly to the USCIS.
If an individual does not have access to the electronic application, he/she can visit his/her local U.S. Consulate or Embassy to obtain and complete a paper application. It will cost an individual a fee of $140 USD to file the application for the B-2 tourist visa. In most instances, official decisions regarding the authorization of tourist visas are determined relatively quickly. In addition to the DS-156 application, an individual must obtain a valid passport from his/her country of citizenship, if he/she does not already possess one.
The B-2 tourist visa has many advantageous features. For instance, a foreign individual does not need a U.S. sponsor in order to obtain a tourist visa. He/she can apply for a B-2 visa without a sponsor. In addition, the application process is relatively quick and easy. In order to obtain a tourist visa, an individual will be required to prove that he/she has access to the financial funds necessary to support him/herself. He/she must be able to effectively pay for food and living expenses.
He/she must also have the funds needed to purchase a flight back to his/her country of citizenship, following the expiration of his/her tourist visa. The United States government has not specified the necessary amount. An applicant will be required to complete an interview prior to the authorization of a B-2 tourist visa. Tourist visas only allow visitors to remain in the United States for a temporary period of time and he/she must leave on or before the specified date, unless he/she extends his/her visa.
Comments
comments