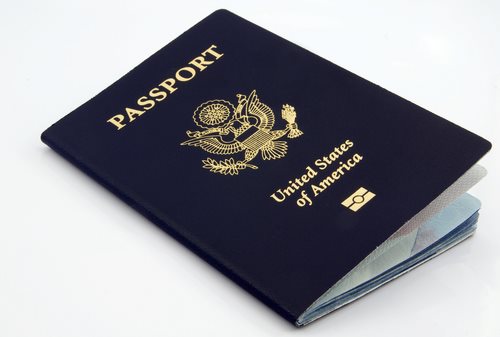 While many individuals might wonder how to get a passport, the process is a relatively easy one as long as all of that individual's documents are in order and essential requirements are satisfied prior to the application process.
1. Required Documentation
In order to obtain a passport, it is imperative that a person be able to provide identifying – and accredited – documentation. In the event of an individual requesting a new passport, they are required to provide the following documents:
Proof of citizenship; this documentation can be served in various forms. In the event of a citizen of the United States, a legal – original copy of a – birth certificate is acceptable. In the event that the applicant is not a citizen, such forms of citizenship within other nations and countries are certificates of naturalization, consular reports, and certifications of citizenship.
In the event that an person is unsure of what documentation is required in how to get a passport that requires renewal, so long as they possess an expired and undamaged passport, they can use that particular passport as proof of citizenship.
2. Passport Photo
In addition to the completed passport application, the applicant must include 2 identical passport photos. These passport photos must:
Be in color and against a white background
Measure 2 inches by 2 inches; the head of the subject must be centered in the passport photo. In addition, the distance between the top of the subject's head to the bottom of the subject's chin must reside in between 1 inch and 1 3/8 of an inch.
Display the subject in casual attire with the exception of religious attire that is worn on a daily basis.
Display the subject devoid of unusual facial expressions and unapproved headwear
Display the subject looking directly at the camera
Be printed in a clear resolution on lightweight, glossy photo-paper
3. Associated Fees and Wait Times
The typical wait time prior to receiving a passport is between 4 and 6 weeks; however, there do exist cases in which passports can be expedited – doing so can lessen the wait-time from 2 to 14 days. In addition, individuals are encouraged to make payments via check, credit card, or money order; sending cash through the mail is never encouraged.
The fee for a passport issued to a minor – an individual below the age of 16 – is $100; this includes a $75 application fee and a $25 processing fee.
The fee for a passport issued to an individual over the age of 16 is $100; this includes a $65 application fee and a $20 processing fee.
In the event that an individual requires their own passport to be expedited, they can seek to do so with an added fee of $60 per passport.
In certain cases, countries require passports to be validated months in advance of the projected excursion; as a result, the applicant in encouraged to apply for a passport well in advance of their trip.
Comments
comments