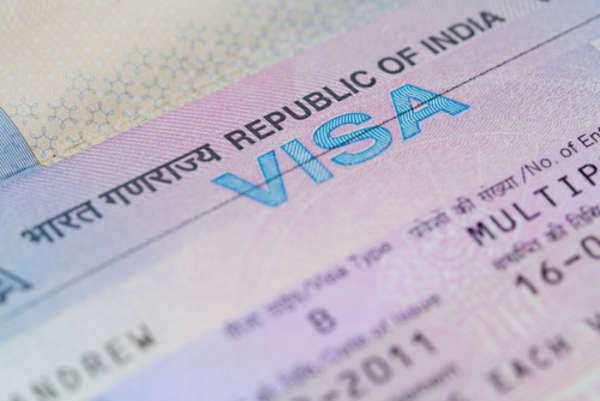 Introduction
India is a land of various cultures that attract millions of tourists every year. In order to travel to India, foreign nationals will require a valid visa. In this article, we will guide you through everything there is to know about obtaining a visa for India.
Types of Visa
India offers different types of visas to suit various interests. These include:
1. Tourist Visa – This visa is issued to those who plan to visit India for a short period of time for tourism purposes.
2. Business Visa – This visa is issued to those who plan to do business in India or attend a business conference or seminar.
3. Employment Visa – This visa is issued to those who would like to work in India.
4. Student Visa – This visa is issued to those who would like to study in India.
5. Medical Visa – This visa is issued to those who are seeking medical treatment in India.
6. E-Visa – This visa is an electronic visa that allows for a single entry tourist, business, or medical visit for up to 60 days.
Indian Visa Application Process
The process of applying for a visa to India can be quite lengthy. However, the following steps can be followed to ensure that the process runs smoothly:
1. Fill out the Visa Application Form – All visa applications are to be done online at the Indian Visa Online website. The applicant should fill in all the required fields with accurate information.
2. Pay the Visa Fee – After the application is completed, the applicant is required to pay the visa fee. This can be done online using a credit card, debit card, or PayPal.
3. Book the Appointment – After payment, the applicant should book an appointment at the Indian Embassy or Consulate. The appointment should be on a date that is at least three days after the payment for the visa application fee.
4. Attend the Appointment – On the day of the appointment, the applicant should bring their printed visa application form along with their passport and other relevant documents.
5. Wait for Approval – After the interview, the applicant must wait for the visa to be approved. The visa processing time varies from one to three days.
Documents Required for an Indian Visa
The following documents are required for all types of Indian visas:
1. Passport – A valid passport with at least six months of validity remaining is required.
2. Visa Application Form – The application form must be filled accurately and completely by the applicant.
3. Photograph – Two recent passport-size photographs are required.
4. Proof of Travel – A travel itinerary or airplane ticket showing the arrival and departure dates is required.
5. Proof of Accommodation – Hotel bookings, a letter of invitation from someone in India, or an itinerary that shows where the applicant will be staying is required.
6. Proof of Financial Support – Bank statements or any other documents that prove that the applicant can financially support their stay in India should be provided.
7. Business documents – If applying for a business visa, the applicant should provide documents proving their business interests.
8. Proof of Medical Treatment – If applying for a medical visa, the applicant should provide a letter from a hospital in India stating the type of treatment required.
Visa Fees
Visa fees vary depending on the type of visa and the duration of the stay. The following is a breakdown of fees for different types of Indian visas:
1. Tourist Visa
a. Up to six months – $25
b. More than six months and up to one year – $40
c. More than one year and up to five years – $80
2. Business Visa
a. Up to six months – $40
b. More than six months and up to one year – $80
c. More than one year and up to five years – $120
3. Employment Visa
a. More than six months and up to one year – $120
b. More than one year and up to five years – $180
4. Student Visa – $80
5. Medical Visa – $80
6. E-Visa – $10 to $100 depending on the duration of stay
Validity of Visa
The validity of visas for India varies depending on the type of visa that is issued. Tourist visas can be issued for up to five years, depending on the discretion of the Indian Embassy or Consulate. Business visas can be issued for up to ten years, again depending on the embassy or consulate.
Extension of Visa
If an individual wishes to extend their stay in India, they can apply for a visa extension at the Foreign Regional Registration Office. The application must be submitted at least 60 days prior to the expiry of the current visa.
Visa on Arrival
Visa on arrival (VoA) was introduced by the Indian government in 2010 for 11 countries. The program was later expanded to 166 countries. Under the program, visitors can get a single-entry visa valid for 30 days, renewable for another 30 days. While the visa on arrival service is available, it is important to note that e-visa is demanded as part of measures to prevent fraudulent visas.
Conclusion
In conclusion, obtaining a visa for India can be a bit tedious, but with the right documents and following the right procedure, the process can be simplified. With a valid visa, one can enjoy all the beauty and culture that India has to offer.
---
During the 2004 presidential election in the United States, outsourcing was a topic of much discussion during the campaigns of and debates between presidential hopeful Democrat John Kerry and eventual winner of the race, incumbent president George W. Bush.
The former was notably vocal in his opposition to the phenomenon of American companies subcontracting their labor to separate parties overseas, presumably to cut down on expenses, as well as incorporating itself in regions that are not subject to United States tax laws.
1. The outsourcing of consular visa review – One of the hallmarks of the visa application process traditionally has been the identity of consulates and embassies abroad to serve as points of contact for both prospective travelers and the larger parent offices that oversaw their affairs. In October of 2007, though, processing services were officially outsourced to Travisa Outsourcing, Inc. by the consular offices of India.
Visa applicants must now go through this third party to obtain a travel visa to India. Visa application forms, it should be noted, as well as being outsourced may also be completely digitized as part of the worldwide push for sweeping changes in consular processes.
2. The Overseas Citizens of India program – Knowing when immigration terms are and are not interchangeable is seemingly half the battle when it comes to deciphering the law. For instance, though we might employ the term "climate refugee" for an individual, he or she may not be recognized as a refugee under conventional law. As for the Overseas Citizen of India program, the common assumption is that the policy grants dual nationality to the recipient, but those who earn this distinction are not actual citizens of India.
Visa rights, more along the lines of rights of permanent residency rights as interpreted in the U.S., are all that are conferred upon the bearer. For someone looking for more information on becoming an Overseas Citizen of India, visa application processes and visa renewal procedure, a Foreigner Regional Registration office should be contacted.
3. Missionary visas – In India, visa authorities require any foreign visitor looking to disseminate religious material to submit for a "missionary visa". Violators of this concept are subject to the criminal statutes of India. Visa application for a religious-based clearance to publicly speak and organize is thus needed to be filled out. Though enforcement of this policy is not uniform across India, visa applicants with this purpose in mind are encouraged to go through with securing documentation.