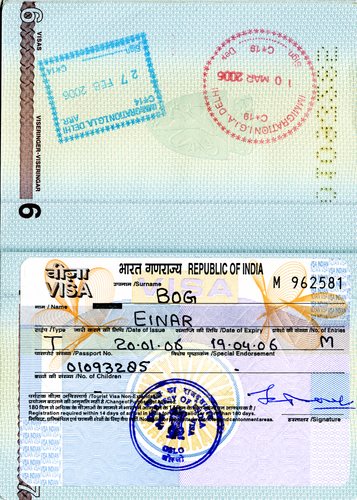 An Indian
passport is regarded as one of the most important documents for a citizen of
India. The document is primarily used for the purpose of international travel,
although it is also a critical of identification and citizenship. The Consular
Passport and Visa Division of the Ministry of External Affairs are the agencies
responsible for issuing a passport in India. The document did not become
mandatory for entry and exit into India until the Defense Act was instituted in
1914. Typically the average passport term is 10 years, however, a large
percentage of India's population is unaware of the process required to fill out
an Indian passport application form.
The easiest way
to access an Indian passport application form is through the Internet. The
country is widely fragmented and overpopulated, making the Internet the most
suitable resource to obtain an Indian passport application form.
In India, there
are three types of passports: the Regular Passport,the Official Passport, and
the Diplomatic passport. As stated before, to access the Regular Passport,
which is used by the average citizen of India, one must go online, to
'passport.gov.in' to access the Indian passport application form. The online
application form will ask for basic information; upon completing the online
form the applicant must print out the form and bring it to an Indian passport office.
While
at the
office, an applicant must provide the government officials with money to pay a
fee, and supporting documents that prove citizenship and
identification–typically a birth certificate and a proof of citizenship are
required.
Comments
comments