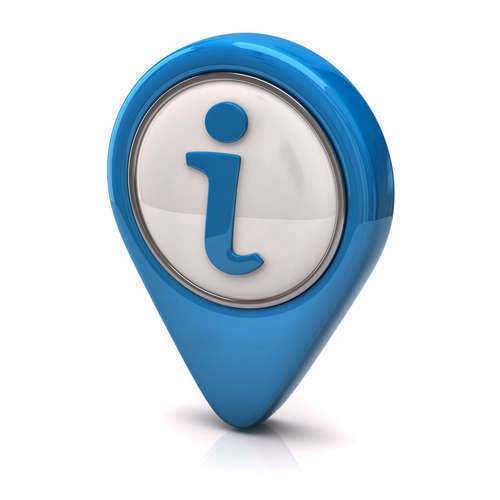 Does Everyone Need a Travel Visa?
Travel visas, an essential piece of travel documentation for entry into most foreign countries, can be an overwhelming and confusing topic for many people, especially those who are traveling outside of their home country for the first time. In this article, we will explore everything you need to know about travel visas, including which countries require them, the different types of visas available, and how to apply for one.
What is a Travel Visa?
A visa is an official document that authorizes someone to enter a foreign country for a specific period for a particular purpose. The purpose could be for tourism, studying or work. The visa is usually stamped on a passport by a foreign embassy or consulate.
To understand whether or not you need a travel visa, it's essential to be aware of a country's immigration laws. These laws specify the process of obtaining visas and other necessary documents, such as a passport, to enter that country. Knowing what type of visa you need, and what is expected of you during your stay, can save time, money, and avoid unnecessary hassles.
Which Countries Require a Travel Visa?
Nearly every country in the world requires some form of visa for foreign visitors. The precise visa requirements can vary depending on the visitor's country of origin, their length of stay, and the purpose of their visit. However, some countries allow you to enter without a prior visa, such as visa-exempt countries or those that provide visas on arrival.
In North America, the United States and Canada both require visas for foreign visitors. In Europe, the United Kingdom requires visitors to obtain a visa, but many other European countries do not. In Asia, Middle East and Africa, most countries will require a visa before entering, with a few exceptions for some visa-exempt countries or countries that allow visas on arrival.
The type of visa you need will depend on the purpose and length of your stay and the laws of the country you are visiting.
Types of Travel Visas
Different countries have different types of visas, and it is important to know which one is required for your trip. Below are the most common types of visas available:
Tourist Visa: This is a visa for non-business purposes, such as visiting family or sightseeing. Usually, tourist visas are issued for up to six months and can be multiple or single entry visas. Tourist visas are often used for short-term purposes and do not allow tourists to work in the country.
Business Visa: This visa lets people travel to another country for business purposes. Business visas may require a letter from a sponsoring company, invitations from a host company or a conference you're attending. Again business visas are usually for a shorter period of time.
Student Visa: Student visa allows students to study in a foreign country. Students must be accepted by an educational institution before applying for the visa.
Work Visa: A work visa applies to those who wish to work in a foreign country. This visa requires an invitation from a sponsoring company, and sometimes additional documentation relating to your employment history and qualifications. Work visas typically have a longer validity period than other types of visas because they allow the applicant to work during their stay in the country.
Transit Visa: If you plan to change planes or travel through a foreign country on your way to another destination, you may need a transit visa. This is usually only for a short period of time and the visitor is not allowed to leave the airport.
Retirement Visa: Some countries, such as Costa Rica, offer visas to those who plan to retire in the country for a period of time.
How to Apply for a Travel Visa
The process of applying for a travel visa is relatively similar across the world. Typically, you need to start by identifying which visas are available, and which visas you need. You'll then need to collect all the required documents and fill out the visa application form.
The requirements vary depending on the country you want to travel to and the type of visa you're applying for. Some standard documents required are your passport, a passport-style photo, proof of travel and accommodations, proof of financial support for the visit and travel insurance.
After submitting the application and all required documents, you may need to schedule an interview with the embassy or consulate. During the interview, you'll answer questions about your travel plans and the reason for your visit. If your visa is approved, you'll receive a stamp on your passport, or a separate visa document.
It is important to remember that the visa application process can be complicated, so it's a good idea to start your application process well in advance of your planned trip.
Conclusion
To answer the question, "Does everyone need a travel visa?" the answer is no. Citizens of visa-exempt countries, in particular, do not necessarily need a travel visa to visit certain countries, but this is not always the case. Therefore, anyone looking to travel abroad must do their research and find out what kind of travel documentations is required for their intended destination, how to apply, and the anticipated processing times.
When preparing for your trip, make sure to check the latest travel advisories and visa requirements. The good news is that obtaining a travel visa is not as difficult as people may assume. With the right resources and research, you can smoothly navigate the visa application process and enjoy your travels across the world.
---
Unlike regular visas, travel visas do not have to be petitioned for by a relative or employer. The United States encourages tourism, so application for a travel visa is somewhat simpler for the requester. Even so, the wait times for visa processing are still not insignificant
Additionally, some countries do not require a travel visa with their passport. For some citizens of Canada, Mexico and Bermuda, as well as residents of the participating 35 Visa Waiver Program countries, so long as the stay does not exceed ninety days and the person has received ESTA (Electronic System for Travel Authorization) approval, no visa is needed.