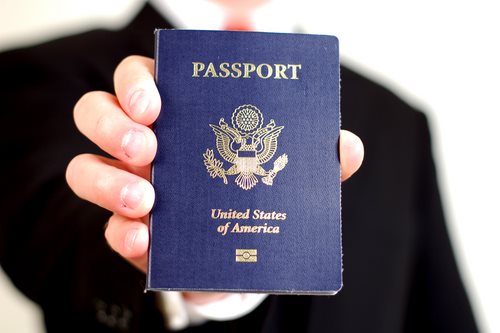 How long does it take to get a United States' Passport?
Often times travelers are confused over the time constraints associated with obtaining a passport and their intended travel date. Once an individual applies for a passport, they should expect to receive the passport in the mail in roughly six weeks.
As a result of the timeframe associated with the obtainment of a United States' passport it is suggested that the applicant apply as early as possible.
If the applicant needs to obtain the passport prior to six weeks it is possible to apply via an expedited service, which will deliver the United States' passport within 2 weeks of the application date. This service, although faster, will attach additional service fees to the application process.
Passports are obtained at government buildings, including a United States Post Office, any local Municipal Court or Municipal building, the majority of District buildings, and most neighborhood centers. To view the locations within a specific area an applicant can check with the US passport service online to locate all passport locations in the country.
If an applicant is applying for a passport for the first time the registration process must be accomplished in person. If the applicant is renewing a passport they can process the request via an online service. In addition, a renewed passport may be delivered within a week or at the time of the application given that the application was filed in a United States' passport office.
What is a Passport?
A passport is an essential travel document that is issued by the majority of developed nations. Any citizen of the United States looking to travel abroad must acquire a valid United States' passport to leave and subsequently enter the country.
A passport is a necessary travel document that permits a traveler to enter and leave a designated country.
In past years, U.S. travelers were only required to supply a birth certificate and a picture ID to travel to Mexico or Canada, but in modern times, even our neighbors require a valid United States passport to enter the country.
Obtaining a United States' passport is a fairly simple process, but travelers must acknowledge the timeframe and fees associated with the obtainment of the necessary travel document.
All individuals who apply for a passport will need to supply the coordinating government offices with necessary documents to reveal not only identity, but citizenship as well. Any traveler who plans to leave the country (even minors) will need to obtain a passport with their own picture I.D. To obtain a passport the applicant may either supply the government office with a birth certificate, an expired passport, a certificate of citizenship or a naturalization certificate. The applicant, along with these documents, must supply a 2X2 photo ID to fulfill the necessary documentation required to obtain a United States passport.
Comments
comments