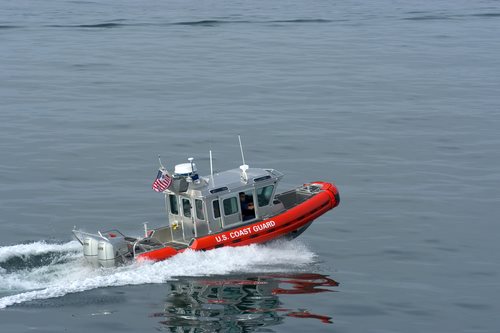 The border patrol training for each individual may vary depending on what type of border patrol agent they may want to be. An individual can participate in a specialized program to join a certain unit, and there are all different types of border patrol security specializations.
A K9 border patrol security agent is a type of specialized agent that works with canines. A K9 unit is trained primarily to detect the presence of drugs, weapons, and money. A popular dog to use in the K9 unit is a German Shepherd, yet Bloodhounds are another breed of dog that the border patrol security team may employ. These dogs are known for their superior sense of smell and may be used to find people in hiding. There is usually a K9 unit based at each border check point, since that is the location in which many individuals transporting drugs are apprehended.
The United States Customs and Border Protection operates an aviation and maritime law enforcement agency called the Office of Air and Marine – it is the largest office of air and marine in the world. The border patrol training to join the Office of Air and Marine is more intensive than joining a regular border patrol security team. The designated purpose of this specialize unit of border patrol security is to stop the transportation of illegal drugs and related items by using air and marine forces such as planes and ships. This branch has roughly 950 Federal Agents working from 75 stations and it is one of the four main offices that are run by the United States Customs and Border Protection.
The Intelligence Unit is a type of border patrol training involving the investigating of variety of objects or occurrences revolving around crime. This branch of the border patrol security is different from a regular border patrol security team because it relies heavily on techniques like surveillance, interrogation, informants, and special investigations conducted by this branch.
The Border Control Tactic Agency- also called BORTAC – is a tactical team of border patrol security units. The Border Control Tactic Agency was created specifically to address terrorist threats in particular; it was created in response to a stream of possible terrorist threats in 1984, at a detention center operated by the Immigration and Naturalization Services
The job of a border patrol agent is not limited to the regular duties of watching check points. With these specialized fields, an individual could select what specific branch of the United States Border Patrol is right for them.
Comments
comments