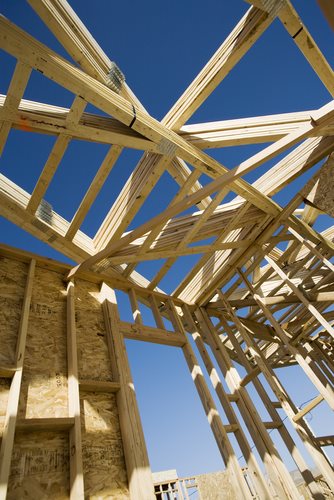 Connecticut Companies Fined for Hiring Illegal Employees: A Look into the Consequences of Unlawful Hiring Practices
In recent years, employment-related immigration has been a hot topic in the United States, with many companies facing fines and other legal ramifications for hiring undocumented workers. This has been a particular concern in Connecticut, with several companies facing significant penalties for hiring illegal employees. In this article, we will examine the issue of Connecticut companies fined for hiring illegal employees, including an overview of the consequences of unlawful hiring practices and updated information on the topic using government resources.
Overview of the Consequences of Unlawful Hiring Practices
Employers in the United States are required to verify the eligibility of their employees to legally work in the country. This process involves completing and retaining Form I-9, which verifies the identity and work eligibility of each employee. Employers who knowingly hire or continue to employ individuals who are not authorized to work in the country can face significant legal and financial consequences.
Employing unauthorized workers not only sets companies up for potential consequences, it can also create ethical issues for companies and harm Americans' jobs. Companies may hire undocumented workers because they are willing to work for lower wages and fewer benefits than authorized workers, which can create unfair competition for legal workers. Undocumented workers are also less likely to report labor and other violations due to fears of deportation, creating a working environment that is not safe or fair for anyone.
Companies that are found to have hired unauthorized workers can face serious penalties, including fines, legal fees, and adverse publicity. These penalties can add up quickly and put companies at significant financial risk.
Connecticut Companies Fined for Hiring Illegal Employees: An Overview
Several Connecticut companies have faced penalties in recent years for hiring unauthorized workers. In March 2020, a Connecticut construction contractor was fined over $600,000 for hiring undocumented workers. The company had been caught by the Department of Labor and the United States Immigration and Customs Enforcement (ICE) for employing workers who were not authorized to work in the country.
Another Connecticut company, a manufacturer of optical equipment, was fined $400,000 in February 2020 for similar infractions. The company had hired multiple unauthorized workers over several years, despite having received several warnings from federal authorities.
These are just two examples of the many Connecticut companies that have been penalized for employing unauthorized workers in recent years. Other companies have faced similarly large fines and other legal consequences for unlawful hiring practices. The penalties for these infractions are significant, and they can have a real impact on the financial health and reputation of the companies involved.
Government Resources on the Consequences of Unlawful Hiring Practices
The federal government provides numerous resources for employers to help them ensure that they are complying with immigration and employment laws. These resources can be invaluable in avoiding the kinds of penalties that Connecticut companies have faced for hiring unauthorized workers. Here are a few key resources to keep in mind:
The Department of Homeland Security publishes a "Handbook for Employers" that provides detailed guidance on completing Form I-9 and verifying employment eligibility. This resource can be accessed online and is updated regularly to reflect changes in the law.
The Department of Justice provides an employer hotline where companies can get information on employment-related immigration questions.
The Department of Labor provides guidance on employment and labor laws. Employers can access resources on topics such as wage and hour rules, discrimination, and workplace safety.
Conclusion
Connecticut companies fined for hiring illegal employees should serve as a cautionary tale for all employers. Employing unauthorized workers is not only illegal, it can also result in significant financial and legal consequences. Employers who are concerned about compliance with immigration and employment laws should take advantage of the many resources available through the federal government. By taking proactive steps to ensure compliance, employers can avoid the high costs of unlawful hiring practices and create a fair and safe working environment for all employees.
---
On November 15, 2011, Immigration and Customs Enforcement (ICE) announced that 12 different employers in Connecticut were fined a combined $132,584.25 during the 2012 fiscal year.  The employers were fined for multiple violations.
Employers fined in the 2012 FY in Connecticut:
Acranom Masonry Inc. in Middlefield, $4,500
Calabro Cheese Corp. in East Haven, $45,000;
Contour Landscaping Company Inc. in Stamford, $8,104;
Gourmet Heaven Inc. in New Haven, $5,891;
John J. Masi Company Inc. in Bridgeport, $3,276;
Kingswood Kitchens Company Inc. in Danbury, $12,000;
Leed-Himmel Industries Inc. in Hamden, $2,241.25;
Melissa & Doug LLC in Wilton, $1,386;
Prostar Inc. in Farmington, $10,472;
Quality Sales LLC in Hartford, $2,722;
Superior Plastics Extrusion Company Inc. (Impact Plastics) in Putnam, $34,000
Villa Brava Grocery LLC in Hartford, $2,992
This is the first year that multiple companies have been fined in Connecticut.  Only one company, PCC Technology Group in Bloomfield, was fined $15,000 in the fiscal year of 2011.
In order to find businesses that hire illegal employees, the ICE's Homeland Security Investigations (HSI) will look for mistreated workers, evidence of visa fraud or identification fraud, money laundering, or any other similar conduct.  HSI is also allowed to serve arrest warrants with approval from the U.S. Attorney's Office in order to prosecute the employer and then arrest employees that are violating immigration laws.
Bruce M. Foucart, special agent in charge of HSI Boston, stated: "We encourage employers to take the employment verification process seriously, as we expand the number of audits we are conducting throughout Connecticut each year.  My agency will continue to focus its attention on employers that are knowingly employing illegal workers and will continue to target specific industries and businesses known or alleged to hire illegals."
HSI has worked since 2009 to target employers who hire illegal immigrants to their companies.  The illegal activity denies jobs to citizens and no tax revenue is generated because the illegal immigrants are usually paid under the table.
Source: Immigration and Customs Enforcement