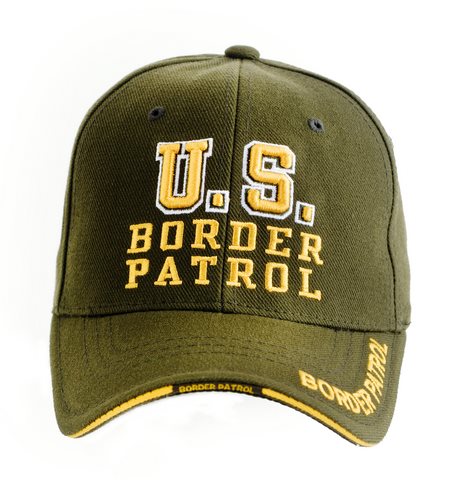 Before beginning a career in border control, people should carefully consider the process and actions of becoming a border patrol agent. Border patrol careers are often compared to military or police type jobs, and as such, require a specific level of dedication and education. The United States border patrol is an official branch of the United States Customs and Border Protections within the Department of Homeland Security
When an individual decides they want to become a border patrol agent, they should begin by filling out the online application. Due to the ever increasing number of illegal immigrants coming into the United States, the number of people accepted into border patrol careers are on the rise. The first step is finding the application online – a selection of possible border patrol careers will be listed on the government-hosted website in regard to border patrol agent jobs.
After picking the job that an individual desires, there will be a link that will allow the individual to apply on the Internet. If one is unable to apply on the internet, they can contact the Human Resources Department at the United States Customs and Borders Protection bureau; it is important to send in the list of required documents that will accompany the application for the border patrol agent jobs for which one applies.
These documents include copies of an individual's driver's license, birth certificate, and social security card. Applications for border patrol careers will be reviewed by a representative from the Human Resources office at the United States Customs and Borders Protection bureau. Border patrol careers are not for everyone. An individual must be under the age of 40 with a clean criminal background, a healthy fitness level, the ability to speak or learn Spanish, and an American citizenship and resident status.
The training to start border patrol agents' jobs begins after the application is accepted. About two months of job training, somewhat like military boot-camp, follows the application process. If the individual is unable to speak Spanish, they will have to stay for an additional 40 days so that they can learn. Trainees are required to learn all about immigration laws. After becoming a border patrol agent, an individual will receive orders to relocate to an inspection station. This station will be in the area that the border patrol agent is required to watch.
Border patrol careers will often take an individual to a state near Mexico, since border patrol agents are designated to watch thousands of miles of Mexico's border. The official job duties of a border patrol agent focus around detecting and arresting illegal immigrants to keep them from entering the United States. Border patrol agents also are responsible for finding illegal drugs, weapons or money on individuals as they cross the border. Duties may include traffic checking and city paroling, both activities that require an individual to do a fair amount of investigation.
Border patrol agent jobs can be an exciting career choice for an individual depending on interests. Since the job of a border patrol agent was designed to fight terrorism and stop illegal aliens from entering the country, it is considered to be a job that helps to serve both the well-being and security of the United States.
Comments
comments