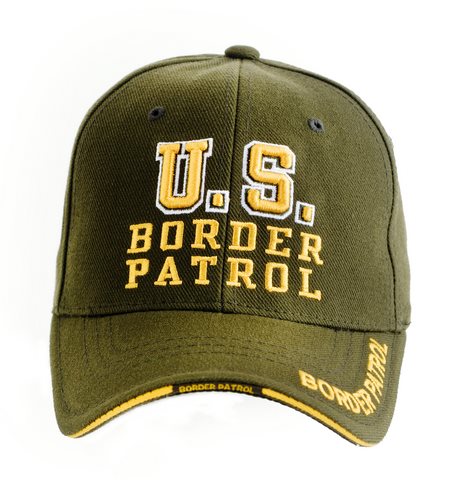 How to Become a Border Patrol Agent
Border Patrol Agents are responsible for safeguarding America's borders and ensuring the safety and security of the country. This job entails patrolling the border, apprehending individuals who attempt to enter the country illegally, identifying illegal activity, and staying up-to-date with the changing dynamics of the border. They are also tasked with searching for contraband and working with other law enforcement agencies to prevent terrorism and combat drug trafficking. Therefore, if you are passionate about protecting the country and have an interest in law enforcement, becoming a Border Patrol Agent may be your calling. In this article, we will discuss everything you need to know about becoming a Border Patrol Agent.
Overview of the Job
Border Patrol Agents work in the U.S. Customs and Border Protection (CBP) within the Department of Homeland Security. These agents ensure the safety and security of the country's borders by patrolling the land borders, coastlines, and sea ports. They work to prevent illegal entry of individuals, illicit drugs, and weapons. They play a significant role in combatting terrorism by identifying and stopping individuals and cargo that may pose a threat to national security.
As a Border Patrol Agent, you will be working in both urban and rural settings. You will also be required to work in various weather conditions, which may include hot, cold, or wet weather. This job requires candidates to be vigilant, versatile, and physically fit as they may be required to hike through rugged terrain, work long hours, and handle various law enforcement tools.
Requirements and Qualifications
To become a Border Patrol Agent, you must meet certain requirements and qualifications. Some of the primary requirements are:
U.S. Citizen: You must be a United States citizen or a resident alien.
Age Requirements: You must be between the ages of 18-40 years old to apply for this job.
Pass a Background Check: You must pass a thorough background check that includes a drug test and a medical screening.
Education Requirements: You must have at least a high school diploma or equivalent and a score of at least 40% on the Border Patrol Entrance Exam (BPA) if you are applying for a GS-5 position. However, if you have a bachelor's or advanced degree, you may qualify for a higher GS level.
Physical Requirements: This job requires good physical conditioning and endurance. You must therefore pass a Physical Fitness Test (PFT), which includes push-ups, sit-ups, a 1.5-mile run, and a step test. Your vision and hearing must also meet specific requirements.
Driver's License: You must have a valid driver's license.
Other Requirements: You must be willing to carry and use a firearm and be available for duty at all times.
The Application Process
Applying for a Border Patrol Agent position involves several phases, which include:
1. Application
The first step in the application process is to apply online on the USAJOBS website. Once you complete the application, you will have to take a Border Patrol Agent exam. This exam is known as the Border Patrol Entrance Exam (BPA) and tests your aptitude in logical reasoning, Spanish proficiency, and other areas.
2. Fitness Test
If you pass the BPA exam, you will then be required to undergo a PFT, which tests your physical capacity. The PFT includes the following measurements:
– Level 7 on the Shuttle Run- a 20 meter sprint for 30 seconds, with a 10 second recovery and increase in speed.
– 25 push-ups in one minute.
– 29 sit-ups in one minute.
– A 1.5-mile run in 13 minutes and 10 seconds.
You must achieve a minimum score of 12 or 13 on the PFT to qualify for the next stage of the application process.
3. Oral Board Interview
The next step in the application process is an oral board interview. The interview panel will consist of experienced Border Patrol Agents and will ask you questions about your background, relevant experience, and interest in the job.
4. Medical and Background Check
If you pass the oral board interview, you will be required to go through a medical screening and background check. The medical screening will check for any medical conditions that may interfere with your ability to perform the job. The background check investigates your history, including criminal records, prior employment, education, and references.
5. Polygraph Examination
As part of the background check, you will need to take a polygraph examination, which is meant to determine the honesty and integrity of your application. This exam is designed to identify any potential gaps or inconsistencies in your application.
6. Final Steps
If you pass the polygraph examination, you will be given a Conditional Job Offer (CJO). You will then be required to undergo additional training and assessments before you officially become a Border Patrol Agent.
Training and Education
Once you have been given a CJO, you will need to undergo training at the U.S. Border Patrol Academy, which is located in Artesia, New Mexico. The Academy provides basic training that covers the core subjects for all new hires, including immigration law, firearms training, physical fitness, Spanish language, and driving training.
The Basic Academy Training Program lasts approximately 117 days (19 weeks). Upon completion of the training, you will then be scheduled for additional on-the-job training at one of the Border Patrol Sectors across the country.
Career Advancement
If you are interested in advancing your career as a Border Patrol Agent, you can participate in various training programs such as the Student Career Experience Program (SCEP), which offers career development opportunities to those who want to move up the ladder within the Border Patrol.
Furthermore, if you complete at least one year of experience as a Border Patrol Agent, you may be eligible for promotion to the next pay grade, which opens up additional opportunities for advanced training, job assignments, and promotions.
Salary and Benefits
The salary for a Border Patrol Agent varies based on several factors, including location, rank, and years of experience. According to the U.S. Customs and Border Protection, the base pay for Border Patrol Agents ranges from $41,187 to $61,907 per year, with an additional 25% added to the basic pay when working on top of the basic job requirements.
Border Patrol Agents also receive government benefits such as health insurance, retirement benefits, and paid holidays and vacation days. Moreover, they can receive an additional 25% of their base salary for work performed outside the standard work schedule.
Conclusion
If you are looking for an exciting and fulfilling career in law enforcement, becoming a Border Patrol Agent may be the right option for you. It entails patrolling the borders and ensuring national security by detecting and preventing illegal activities. With the right qualifications and determination, you can become a Border Patrol Agent and protect your country.
---
Before beginning a career in border control, people should carefully consider the process and actions of becoming a border patrol agent. Border patrol careers are often compared to military or police type jobs, and as such, require a specific level of dedication and education. The United States border patrol is an official branch of the United States Customs and Border Protections within the Department of Homeland Security
When an individual decides they want to become a border patrol agent, they should begin by filling out the online application. Due to the ever increasing number of illegal immigrants coming into the United States, the number of people accepted into border patrol careers are on the rise. The first step is finding the application online – a selection of possible border patrol careers will be listed on the government-hosted website in regard to border patrol agent jobs.
After picking the job that an individual desires, there will be a link that will allow the individual to apply on the Internet. If one is unable to apply on the internet, they can contact the Human Resources Department at the United States Customs and Borders Protection bureau; it is important to send in the list of required documents that will accompany the application for the border patrol agent jobs for which one applies.
These documents include copies of an individual's driver's license, birth certificate, and social security card. Applications for border patrol careers will be reviewed by a representative from the Human Resources office at the United States Customs and Borders Protection bureau. Border patrol careers are not for everyone. An individual must be under the age of 40 with a clean criminal background, a healthy fitness level, the ability to speak or learn Spanish, and an American citizenship and resident status.
The training to start border patrol agents' jobs begins after the application is accepted. About two months of job training, somewhat like military boot-camp, follows the application process. If the individual is unable to speak Spanish, they will have to stay for an additional 40 days so that they can learn. Trainees are required to learn all about immigration laws. After becoming a border patrol agent, an individual will receive orders to relocate to an inspection station. This station will be in the area that the border patrol agent is required to watch.
Border patrol careers will often take an individual to a state near Mexico, since border patrol agents are designated to watch thousands of miles of Mexico's border. The official job duties of a border patrol agent focus around detecting and arresting illegal immigrants to keep them from entering the United States. Border patrol agents also are responsible for finding illegal drugs, weapons or money on individuals as they cross the border. Duties may include traffic checking and city paroling, both activities that require an individual to do a fair amount of investigation.
Border patrol agent jobs can be an exciting career choice for an individual depending on interests. Since the job of a border patrol agent was designed to fight terrorism and stop illegal aliens from entering the country, it is considered to be a job that helps to serve both the well-being and security of the United States.