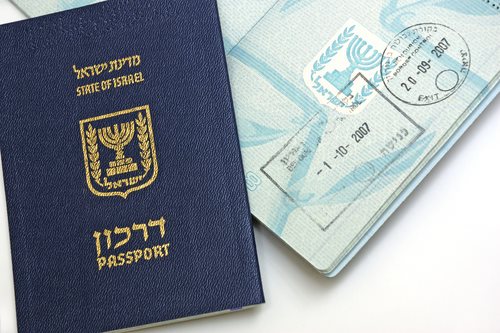 Jewish immigrants coming to American soil was another one of the largest movements in immigration history of the United States. Though many relate Jewish immigrants with World War II, many had arrived in America long before.
New York City was the immigration center of the world in the late 1800s. Individuals of all nationalities and religions were found waiting in New York City for their documentation and admittance into the nation.
Between 1860 to 1880 there was a substantial increase in the Jewish immigrants within America. Instead of being a mere couple thousand like in the earlier 19th century, the numbers had risen to around 300,000.
There were many reason for Jewish immigrants to make the move to the America. For many, it was an escape from the persecution they were under in their native lands. For others, it was to escape the poverty and to reach towards a life of promise.
At the immigration center, many individuals opted to change their families names in order to protect their identities and to help them create a new life, unhindered by their pasts. For others, the simply registered as they always would have and just began life anew.
When it comes to the movement of the Jewish immigrants, it was common to find them living in cities or towns together. Often, they had clustered in the same residential areas together.
By 1925 it was estimated by the immigration center that over 2.5 million Jewish immigrants had moved to the United States and the number was continuing to rise.
Comments
comments