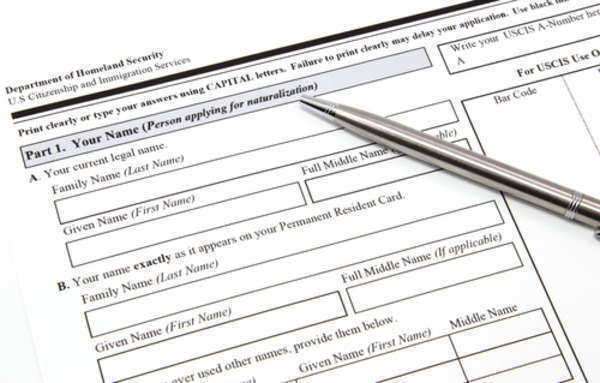 As stated, something that makes the immigration process infinitely harder to comprehend is the variability of terms even when their language would seem to suggest there is little proverbial wiggle room. The phrase "permanent residency", to reemphasize, is misleading because there are standards so that one's indefinite term of residency in the United States may become voluntarily or involuntarily voided.
On a related note, many people might think that a green card to the U.S. through a spousal relation will be their ticket to becoming a permanent resident; marriage is a popular route by which direct family members can be brought to the United States and can become citizens in a shorter amount of time than one would normally experience in ultimately making a bid for citizenship.
What the applicant trying to gain the status of a permanent resident through marriage must understand, however, is that there is another hurdle, conditional permanent residence, that must be crossed in the path to becoming a lawful permanent resident.
Marriage isn't even the only institution that has to suffer on conditions placed on one's immigrant status; the immigrant investor also must elect to removes conditions on his or her status if they filled out the application in a certain way. Below are summaries for the responsibilities that face the permanent resident through marriage and the entrepreneurial visa.
The permanent resident through marriage must petition jointly with their spouse on their own behalf using the I-751 form, Petition to Remove Conditions on Permanent Residence. Of course, the requisite fees for filing the motion and processing one's biometrics information must be paid and received by the Bureau of Citizenship and Immigration Services, a subset of the Department of Homeland Security.
In the interview with a consular official for the acquisition of status of a lawful permanent resident, marriage between an individual and their respective spouse must be evidenced, and this is usually accomplished by copies of forms that one filled out in tandem.
One who becomes a permanent resident through marriage must file this petition within ninety days of the two-year anniversary of attaining conditional residence, and is encouraged to file early to make sure he or she does not reach immigration officials late. As for the entrepreneur/immigrant investor, he or she may have to first file a petition for an EB-5 visa (for the spouse/fiancé(e) and future permanent resident, marriage visas such the K-1, K-3 or CR1 will be needed prior to the acquisition of a green card).
There are specific qualifications for the investor visa, such as the need to create or expand an existing business, the need to invest over a million dollars, and/or the need to create ten or more jobs. Upon eligibility, the proper form must be filed, and in these terms, there are comparisons and contrasts to be made between this route and becoming a permanent resident through marriage.
With conditional residency via marriage and entrepreneurship, that same two-year period less 90 days through which to wait is needed. However, whereas to apply to become a permanent resident, marriage visa holders must sign the I-751, foreign businesspeople must sign the I-829 Petition by Entrepreneur to Remove Conditions, obviously a different form from the I-751.
Comments
comments