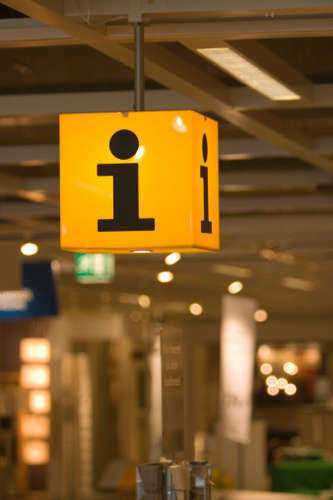 Permanent Residency Overview: Understanding the Benefits and Requirements
If you're an immigrant living in the United States, getting permanent residency (PR) may be the next logical step if you want to establish roots and stay in the country for the long term. A permanent residency status is a form of immigration status that allows foreign nationals to live and work in the US permanently, enjoy many of the same rights as US citizens, and eventually apply for citizenship. In this article, we'll provide a comprehensive overview of permanent residency in the US, from the benefits and requirements to the application process and the recent updates.
What is Permanent Residency?
Permanent residency in the US, also known as a green card, is a legal status granted to foreign nationals who meet certain eligibility requirements. With a green card, you can legally live and work in the US on a permanent basis, travel in and out of the country with greater ease, access some government benefits and public services, and apply for citizenship after a certain period of time. However, you will still be subjected to US laws and regulations, required to pay taxes, and expected to comply with certain rules and conditions.
One of the main benefits of permanent residency is the ability to work in any job and change employers without requiring sponsorship or a work visa. This gives you more flexibility and options in your career, and allows you to pursue your passions and goals without restrictions. Moreover, you can petition to bring certain family members to the US, such as a spouse, child, or parent, and they may be able to obtain permanent residency as well. As a green card holder, you can also apply for a Social Security Number (SSN), which is a unique identifier used for various purposes such as opening a bank account, applying for credit, and getting a driver's license.
Another advantage of permanent residency is the opportunity to travel outside of the US without losing your status or requiring a re-entry permit for trips of less than a year. However, if you plan to stay outside of the US for more than a year or if you have a job or business outside of the US, you may need to apply for a re-entry permit to maintain your green card. Moreover, if you commit a serious crime or violate certain immigration laws, you may be at risk of losing your green card and being deported.
What are the Requirements for Permanent Residency?
To be eligible for permanent residency in the US, you must meet certain requirements and go through a rigorous application process. The most common ways to obtain a green card include:
– Family-based immigration: When a US citizen or lawful permanent resident (LPR) sponsors a foreign relative for a green card, such as a spouse, child, sibling, or parent.
– Employment-based immigration: When a US employer sponsors a foreign worker for a green card based on their skills, education, or job offer, subject to labor certification and other requirements.
– Diversity visa lottery: When a foreign national is randomly ed from a pool of eligible applicants from countries with low immigrant rates, with about 50,000 visas available each year.
– Refugee or asylum status: When a foreign national is granted protection in the US due to fear of persecution or other forms of harm in their home country, subject to a thorough screening process.
– Special categories: When a foreign national qualifies for a green card through other programs, such as the Cuban Adjustment Act, the Violence Against Women Act (VAWA), or the registry provision for long-time residents.
The requirements for each category may vary depending on the specific circumstances and the immigration laws and policies in effect at the time of application. Typically, you will need to demonstrate that you have a valid and lawful reason to stay in the US, that you do not pose a threat to national security or public safety, and that you meet certain qualifications such as age, education, experience, or language skills. You may also need to undergo a medical examination, a criminal background check, and an interview with a US consular officer or immigration official.
In addition, you will need to file various forms and documentation with the US Citizenship and Immigration Services (USCIS), pay relevant fees, and wait for processing times that may vary widely depending on the volume of applications and other factors. For example, as of August 2021, the USCIS processing times for green card applications based on family sponsorship range from 10 to 24.5 months, while those based on employment sponsorship may take up to 5 years or more.
What are the Recent Updates on Permanent Residency?
The immigration policies and regulations regarding permanent residency in the US have undergone multiple changes and updates over the years, some of which may impact your eligibility and application process. Here are some of the recent developments that you should be aware of:
– Public Charge: In February 2020, the Department of Homeland Security (DHS) announced a new rule that expanded the definition of ""public charge,"" which is a term used to determine whether an immigrant is likely to become dependent on public assistance. Under the new rule, immigrants who receive certain types of government benefits, such as Medicaid, SNAP, or housing assistance, may be deemed as a public charge and denied a green card or visa. However, on March 9, 2021, the Biden administration withdrew the rule, although some legal challenges and interpretations may still apply.
– Employment-based visas: In May 2021, the US State Department issued new guidelines for prioritizing employment-based visa processing, which aims to reduce backlogs and wait times for certain categories such as H-1B, L-1, and O-1 visas. The guidelines prioritize applicants who have a job offer from a US employer, or who work in a field that benefits the US economy or national interests, or who possess exceptional skills or achievements.
– Diversity visa lottery: In June 2021, the US Supreme Court upheld the legality of the diversity visa lottery program, which had been challenged by a group of plaintiffs who claimed that it discriminates against US citizens and lawful permanent residents. The lottery is open to nationals from eligible countries who meet certain qualifications and pass a background check, and provides a path to permanent residency for up to 50,000 people each year.
– Border restrictions: Due to the COVID-19 pandemic, the US government has imposed travel restrictions and border closures that limit the entry of foreign nationals from some countries or who have been to certain countries within a certain period of time. These restrictions may vary depending on the situation and may affect your ability to travel, apply for a visa or green card, or reunite with family members.
What is the Application Process for Permanent Residency?
The application process for permanent residency in the US can be long, complex, and challenging, but it can also be rewarding if you follow the steps carefully and seek professional help if needed. Here is a general outline of the steps involved in applying for a green card:
1. Determine your eligibility: Check which category of permanent residency applies to your situation and review the requirements, deadlines, and fees. Consult with an immigration attorney or a reputable organization such as the USCIS, the State Department, or the National Visa Center (NVC) if you have questions or doubts.
2. Gather your documents: Collect all the necessary forms, supporting documents, and evidence that proves your eligibility and identity, such as birth certificate, passport, marriage certificate, diplomas, transcripts, work experience letters, and police clearance certificates. Translate and certify any documents that are not in English.
3. File your petition or application: Submit your forms and documents through the appropriate channels, either online or by mail, and pay the relevant fees. Some types of applications may require a sponsor or a petitioner to file on your behalf, while others may allow you to self-petition.
4. Wait for processing: Once your application is received, USCIS or NVC will review it and send you a receipt notice or a case number. You can track the progress of your case online or through customer service. If you need to provide further evidence or clarify any issues, you may receive a Request for Evidence (RFE) or a notice of interview. Prepare and respond to these requests promptly and truthfully.
5. Attend your interview: If your application requires an interview, you will be notified of the time, date, and location of the interview. Bring all the original and updated documents that you submitted previously, dress appropriately, and arrive on time. Answer the questions truthfully and fully, and provide additional information or explanations if needed.
6. Receive a decision: Once your case is reviewed and approved, USCIS or NVC will issue your green card and send it to you by mail. Alternatively, you may receive a notice of denial or a request for appeal or motion to reopen. If your application is successful, congratulations, you are now a permanent resident of the US!
Conclusion
Obtaining permanent residency in the US is a serious and life-changing decision that requires careful consideration, planning, and execution. However, it can also lead to many benefits and opportunities that enrich your personal and professional life. By understanding the requirements, the process, and the recent updates, you can increase your chances of success and minimize the risks and challenges involved. Seek expert advice, do your research, and stay informed, and you may end up achieving your American dream.
---
To some people, permanent residency may be equivalent to a green card, nothing more, nothing less. However, this is quite an unfortunate mindset to take, and on a number of levels at that. First and foremost, logistically, this assertion is of too narrow a focus.
While a green card does signify its holder is a permanent resident, the term "green card" is distinctly American. This is problematic when taking into consideration that permanent residency is not just an American institution, so it would be just as useful to equate permanent residency with a green card as it would to equate it with the Maple Leaf Card, Canada's version of the Permanent Resident Card.
Additionally, however, this association of permanent residency with a green card seems contrary to the spirit of the concept. To lock in on the acquisition of a green card is to focus too strongly on permanent residency as some sort of destination, when really, permanent residency is only a stop on the way to naturalization and is by no means absolute, despite the name. Thus, greater thought must be given to permanent residency as a global process that, while subject to specific conditions, still affords those who attain considerable benefits.
In securing a visa to the United States, one is, by default, considered to be a future immigration applicant, and even with regards to a non-immigrant visa, there is room for its holder to become, in good time, a permanent resident. In analyzing permanent residency statistics for the U.S., referring to the overall figures for legal immigration is a prudent choice.
Using a confluence of information from the Department of Homeland Security and the United States Census Bureau, it has been determined that over 37 million people, or one-eighth of the population, is a foreign-born permanent resident or better. The country responsible for the highest amount of legal immigration is Mexico, which comes in at a 30% clip, and as a general trend, Latin AmericansAsians Changes in Department Issuance
Not only have immigration policies in America changed significantly over time, but just in the past decade, the very department which issues proof of permanent residency has itself changed, furthering reflecting the tendency towards flux with federal agencies. America's lineage of immigration services began with The Office of Superintendent of Immigration, which was soon re-branded the Bureau of Immigration.
In contrast with today's immigration practices, Bureau of Immigration Officials were tasked with on-site permits and denials of immigrants in famed hubs like Ellis Island. Later, the Bureau of Immigration gained naturalization services and morphed into the aptly-named Bureau of Immigration and Naturalization.
These two functions would, for a time, be split up, only to reunite under the Immigration and Naturalization Service, or INS. The INS served its namesake purposes for some sixty years before the attacks that occurred on September 11th saw the need for creation of yet another agency. The Department of omeland Security, which governs Citizenship and Immigration Services, now oversees permanent residency acquisition.