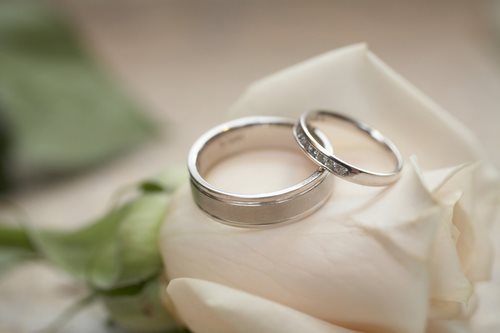 Fiancé Visa Explained?
In order for a non-citizenof the United States to participate in a legally-recognized marriage to a citizen of the United States, a variety of documentation, forms, applications and petitions exist for completion. A failure to meet such guidelines and a failure to adhere to the expressed permission of the United States Citizenship and Immigration Services Bureau with regard to legal entry via a fiancé visa, a legal marriage cannot take place
Forms Associated with the Finance Visa:
Petition for Alien Fiancé (I-129F): The primary form that must be completed to determine the Fiancé Visastatus of a non-citizen spouse.
K-1 Fiancé Visa: This type of visa allows a non-citizen spouse of a citizen of the United States to legally remain in the United States for 90 days. During this juncture, the individual is expected to marry
K-2 Fiancé Visa: This type ofFiancé Visa is awarded to unmarried children under the age(s) of 21 produced by the marriage of a citizen of the United States and a non-citizen. All or any children must be claimed on the K-1 Fiancé Visa belonging to the non-citizen in order to be awarded K-2 Fiancé Visas
K-3 Fiancé Visa: This type ofFiancé Visa allows an immigrant to legally remain within the United States on a temporary basis. The K-3 Visa is issued to individuals who are non-citizens, married, and/or above the age of 21
K-4 Fiancé Visa: A K-4 Fiancé Visa is a temporary visa awarded to unmarried children under the age of 21, which provides the same rights as a K-3 Fiancé Visa
I-485 (Adjustment of Status Application): The adjustment of status application form changes the temporary legal status of a non-citizen to legal and permanent residential status
Expressed Permission Granted by a Fiancé Visa
A K-1 Visa allows a non-citizen spouse 90 days to legally enter the United States in order to be married. Once an application for the adjustment of status is completed, the non-citizen will be able to enjoy legal, permanent residence – this application is a legal declarationrecognizing the marriage between a foreign-born individual without legal residence and an American citizen. However, the following stipulations apply to unmarried children under the ages of 21:
Unmarried children under the age(s) of 21receive a year-long K-2 resident status in the event that they are claimed on the K-1 Visa belonging to the non-citizen spouse(s)
Children who have received K-2 Visas must file for an adjustment of status prior to that year's end
Comments
comments