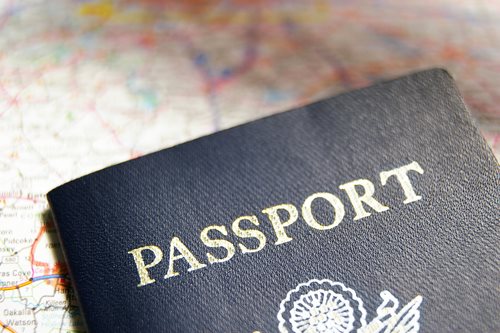 There are a number of similarities between a
passport and a visa, but there are also substantial differences between the
two. A passport is needed for travel to any international destination, no
matter what route a resident of the United States of America selects for their
travel plans. A visa is only needed for travel to certain countries. American
travelers do not need to obtain a visa if they are traveling through Europe, although
depending on the county, a visa may be needed for visits lasting thirty to one
hundred and eighty days in a single country.
A passport is issued by the country from which the traveller departs. A visa is
issued by the country to which to traveler arrives.
Although any international travel will require a passport, a travel agent or a
person who works in a country's embassy or consulate can be an invaluable
resource for individuals who want to find out if they will need to obtain a
visa to visit a country.
There are fourteen common visa categories, although not every kind of visa is
offered by each country. The common visa types are a transit visa, a tourist
visa, a business visa, a temporary worker visa, an on-arrival visa, a spousal
or partner visa, a working holiday visa, a diplomatic or official visa, a
courtesy visa, a marriage visa, and an immigrant visa, as well as a pensioner,
retiree or retirement visa.

Comments
comments