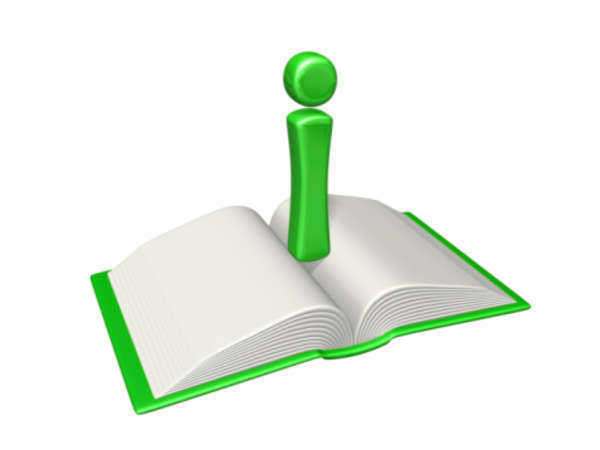 Visa documentation in America, whether it be in the form of a separate paper or individual stamp affixed to one's passport, is generally assigned by a representative of the federal government as a symbol of the individual's right to travel between their country of origin and the United States.
The U.S. Department of State has its own classification system for visas that involves a combination of letters and codes, and a separate method of identification for the sundry petition and application forms involved in the visa application process; it is in one's best interest, as a prospective traveler to America, to familiarize oneself with these codes. Nonetheless, it may be more advantageous to first determine one's purpose for temporary residence in the United States, and only once one is sure of this can one properly approach the visa application process as it relates to the chosen reason for coming to the country.
Business Visas
The business visa affords the individual who holds it the privilege of traveling to the United States of America for the principal reason of conducting or participating in business-related affairs for which no monetary remuneration is demanded or expected.
The application process begins with an authorization for a company that employs the business visa seeker and may even compensate them for travel costs incurred while making a trip to America and residing in its territory, and a formal submission for the non-specific DS-156 Nonimmigrant Visa Application with the Business Visa Center. A bid for an appointment with an official in an embassy or consular office must then be received by a local visa bureau for a necessary interview.
As part of this meeting, the applicant must produce documentation relevant to the cause of attaining a work visa. For instance, as one might expect, passports are expected to updated and wholly accurate. Also, travelers of a certain age bloc must take time to fill out a separate application form, the DS-157. Moreover, the visa holder will usually only be considered for special treatment if he or she endures "unexpected or compelling humanitarian reasons" for refusing to return to a country of origin. Lastly, the prospective entrant to the United States must demonstrate he or she has compelling ties abroad and will not try to overstay his or her visa.
Student Visas
The student visa is one of the most sought-after visas offered by the United States federal government, and is perennially petitioned for in record numbers. It should be noted, though, that the student visa is only designed for a temporary stay on American soil, and thus any attempts to stay beyond the initial terms of the visa will be met with a request for a renewal of the time constraints for a second period, or a mandate from the government that the visa holder must apply for a visa more germane to his or her interests.
If sticking to an initial student visa, meanwhile, there are three varieties of student visas, one of which an applicant must align his or her educational needs with. They are, in no particular order, the F-1 visa for high schools and places of higher learning, the J-1 visa for exchange visitors, and the M-1 visa for vocational students.
Before applying to an embassy or consulate for authorization of a student visa, the prospective traveler must be accepted by a legally certified American school, must receive an I-20 form from that establishment, and must fill out the form alongside the school. Two downloadable visa application forms, DS-156 and DS-158 (for print versions), must also be completed and registered. Finally, an interview must be conducted with a consular official, and aside from proper documentation, a background check and biometric data must cleared against a federal index.
Work Visas
Work visas are both a means of being able to temporarily secure housing and employment, and through this distinction, permanent viability for living and working in the United States (i.e. acquiring a green cardRegardless, the employer must be the one to petition for a visa holder's stay, although a work exchange program or other intermediary organization might facilitate this connection.
It should be noted times for processing work visas as well as the yearly amount of work visas available may vary based on the type of skills one possesses as a worker (e.g. visa applicants of "exceptional ability" are at the top of this preference scheme). The number of forms involved in the application process may also vary; some applicants will need an additional Department of Labor certification as well as a supplemental form for people of a certain age. A Diversity Visa has its own application and special procedure.
Marriage/Fiance Visas
In any event, though, there are indeed different forms for different statuses prior to marriage, so the applicant and his or her citizen-partner will have to fill out the right combination of alien relative petition and alien fiancé(e) petition depending on whether the potential traveler is an immigrant or non-immigrant and whether he/she is a spouse or fiancé(e) planning to wed upon arrival.
Beyond this, though, immigration officials will also want to make sure certain prerequisites are in order. Immigrant spouses will need to assure consular authorities they will be able to be supported by their spouse, and will also likely petition for a work permit, and will have a place to live. They will also want to secure visas for children born prior to marriage and, perhaps most importantly, they should be prepared to defend the nature of their bond against accusations of fraud.
While some visas to the United States are bound by auxiliary requirements and certifications from bureaus of the federal government (e.g. Department of Labor authorization), travel visas, also known as visitor visas, often bypass many of the more serious trappings of domestic immigration law.
Travel visas are designed especially for short-term trips to the United States that do not involve acquisition of permanent residence or employment. Nevertheless, those individuals applying for a visitor visa must still take care to assess what their precise justification for travel is. If one is seeking a travel visa for short, non-transactional periods of business or study, most likely he or she will be going after a B-1 business No matter if a visa is needed or not, though, consular officials abroad and domestic immigration officials will want to see some highly specific information. For one, all passports should be valid and updated.
Travel visa reviewers will also want to ascertain that visa holders have the proper travel dates imprinted on their Arrival/Departure Records and that they have printed proof of their available finances, lodging and the reason for their stay. Furthermore, there should be evidence of a compelling reason for the traveler to return to their country of origin. For residents of some nations, travel visas may not even come into play as participants in the Visa Waiver Program may be exempt from this provision.
Comments
comments