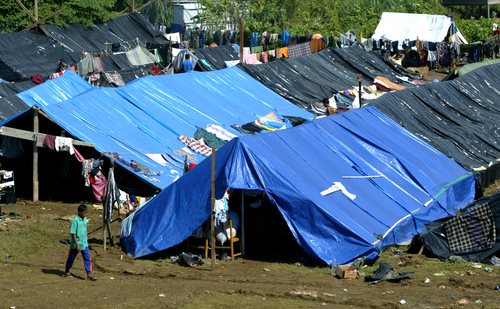 Helping refugees has been atop the agenda for the United Nations for a long-time, with public demand to help refugees growing as situations abroad worsen. Africa
In 1977, the violence resulting from the Ogiden War resulted in a large amount of ethnic Somalis fleeing eastern Ethiopia.
By 1981, there were an estimated 1.3 million Somalia refugees but this number was doubted by agencies that help refugees. Due to these disputed numbers, aid for the refugees was only distributed on the basis that there were only 650,000 refugees in Somalia. Refugee status was determined by a survey.
By 1990, the average camp designed to help refugees housed about 40,000 Somalians. There were four Somalia refugee camps in the sixteen regions of Somalia.
Throughout the 1990s, statistical data showed that the refugee camps in southern and central Somalia were home to nearly 500,000 displaced persons. A Somalia refugee was more likely to live in a family unit than other ethnic groups of refugee. Also unlike other refugees, a Somalia refugee is more likely to move several times before finally settling in a refugee camp, making it harder to collect statistical data.
Camps set up to help a Somalia refugee vary. Some were easy to deliver supplies to, while others proved too difficult due to their isolated location. To continue to help refugees of Somalia, international help was desperately needed. A large number of refugees from Somalia began to immigrate to various European countries due to the countries high tolerance for and desire to help refugees and large supply of resources.
Like many regions in Africa; Somalia is considered to be one of the world's poorest countries, and as such, the amount of supplies available to help refugees remains limited. Food and medical supplies set-aside to help refugees are often stolen by desperate locals.
Comments
comments