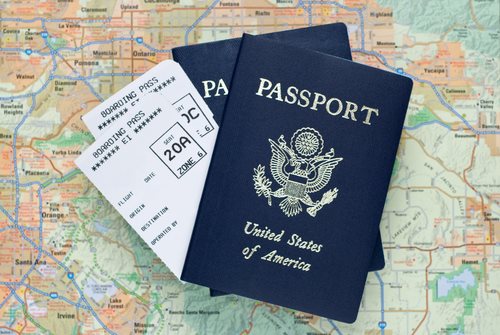 Which Passport Services are Available?
The United States Bureau of Consular Affairs is considered to be amongst the foremost passport authorities and passport services. This department provides passport services that include the mandated oversight of protection and interest with regard to American citizens residing outside of the United States through the administration and regulation of passports; passport services provides by the United States Department of Consular Affairs can range from short term to long term stays – the Bureau of Consular Affairs can be contacted through their toll-free phone number: (877) 487-2778
Passport Services: Immigration Fraud
The Bureau of Immigration and Customs Enforcement (ICE) is one the immigration and passport services belonging to the United States' department of Homeland Security (DHS). This department administers any and all oversight with regard to investigations involving immigration fraud; this includes fraudulent or illicit passport services – in the event that you or someone you know has been made aware of fraudulent immigration or passport services, you are encouraged to contact ICE through their toll-free phone number: (866) 347-2423
Passport Services: Immigration Law Assistance
Individual applicants who are unfamiliar with the process of obtaining a Passport are encouraged to consult an immigration attorney with regard to their individual circumstance; the completion of immigration and travel documentation requires particular care and consideration with regard to any and all expressed details within the application process – an immigration attorney can assist in the formulation of required documentation, review of applications, and authorize the legitimacy and legality of all Passport Services forms and documentation.
Immigration attorneys can also offer insight and counsel with regard to lost or stolen immigration documentation, in addition to the attainment of expedited passport services that allow an individual applicant to bypass a waiting period.
Passport Services: Passport Photograph
Passport photos are necessary to the passport application process. Passport services that provide passport photographs can be attained at a variety of pharmacies, drug stores, and convenience stores. Passport photos can also be taken local postal offices:
• Passport services providing passport photographs may institute fees ranging from $10 to $25
• Passport photos provided by accredited passport services must measure 2 inches by 2 inches with the subject's head centered in the photograph; a distance of 1 inch to 1 3/8 inches must exist between the top of the subject's head and the bottom of the subject's chin
• Passport services must manufacture passport on lightweight, glossy photo-paper; the photograph must be in color and taken against a white background
• The subject featured in a passport photograph must be dressed in street – or casual – attire; an applicant in not permitted to wear uniforms or costumes with the exception of religious garb, whose every day wearis imperative in order for that nature of garb to be deemed acceptable attire for a passport photograph
Passport Services: Passport Forms and Fees
The following forms and documentation can be attained from accredited passport services:
• The DS-11 form is required in the event that an individual wishes to apply for a new passport; DS-11 applicants may also be individuals who did not meet the requirements of passport renewal expressed within the DS-82 form – the DS-82 form allows for individuals meeting expressed requirements to renew their respective passports through the mail
• The DS-64 form is required in the event that a passport belonging to an individual has been lost or stolen; the completion of this form nullifies the misplaced passport – however, an application for a new passport through the completion of the DS-11 form is required
Comments
comments