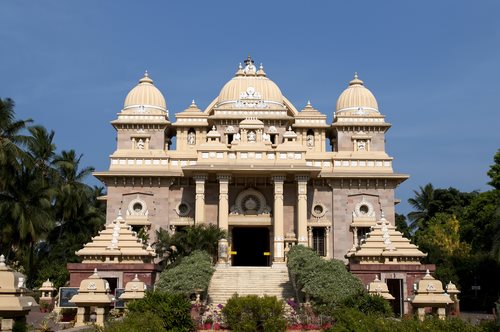 Chennai is the capital city of the Indian
state, Tami Nadu. Channai is currently the 5th most populated city in India,
and the 4th most populous metropolitan area in the country. The massive city is
located on the Coromandel coast of the Bay of Bengal. With an urban population
of 4.34 million people and an extended Metropolitan Population of 6.5 million
people the city of Chennai needs to incorporate various resource and services
to offer its growing population. Including in these offerings is a passport
office; as the city continues to grow, the need for proof of citizenship and
the ability to internationally travel becomes a fundamental want for the
majority of citizens. As a result of this booming demand, the Chennai passport
office is considered one of the most efficient in the country.
The CPV Division of the Ministry of External Affairs is the primary government
agency responsible for the issuance of the Indian Passport to the Indian
Citizens. The Indian passport is issued from 28 locations across the country
and nearly 160 Indian missions abroad. The Chennai passport office is a
regional location, that is primarily responsible for the issuance of Indian
Passports to Citizens of India who are residing within its jurisdictional area.
The majority of citizens in the area, do not leave their city or region to get
a passport; primarily speaking, those who live in a specific area will stay there.
The Chennai passport office accepts submission of applications online, at their
location, and through Tracel Agents authorized by the passport office.
The Chennai passport office requires all citizens applying for a passport to
bring 4 photographs, a ration card, an election ID, a bank passbook, a driving
license, and an ID car from a Reputed company with a letter from the employer.
In addition a birth certificate is required. The regional passport office of
Chennai is located on the 2nd floor in the Regional passport office at 26
Haddows Road, in Shastri Bhavan, Channai- 600 006.

Comments
comments