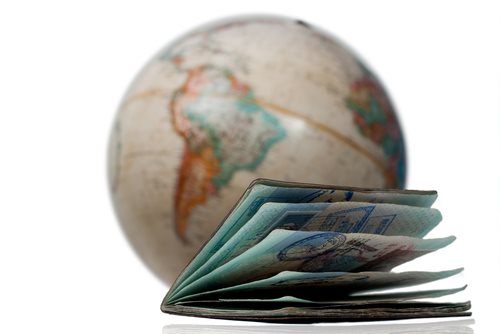 Make the DV Lottery Work For You
Are you dreaming of living in the United States? The Diversity Visa (DV) Program, also known as the Green Card Lottery, might be the opportunity you need to make this dream come true. Every year, the US government provides 55,000 permanent resident visas through the DV lottery program to people from countries with low rates of immigration to the US. If you are eligible, the DV lottery is an exciting chance to gain legal permanent resident status in the US. In this article, we'll guide you through the DV lottery process and give you tips on how to increase your chances of winning.
What is the Diversity Visa Lottery?
The Diversity Visa (DV) Lottery was established in 1990 as part of the Immigration Act to increase the diversity of immigrants entering the United States. The program aims to provide an opportunity for eligible individuals from countries with low rates of immigration to the United States to immigrate to the US. The program is fully electronic and is administered by the Department of State.
To be eligible for the DV lottery, you must be a native of a country with a low rate of immigration to the United States. The list of eligible countries changes every year and is based on the number of immigrants from each country who have entered the US in the last five years. For example, in 2021, people from Bangladesh, Brazil, Canada, China (including Hong Kong SAR), Colombia, Dominican Republic, El Salvador, Guatemala, Haiti, Honduras, India, Jamaica, Mexico, Nigeria, Pakistan, Philippines, South Korea, United Kingdom (except Northern Ireland) and its dependent territories, and Vietnam were not eligible to apply for the DV lottery.
In addition to meeting the citizenship requirements, you must also have a high school education or equivalent, or at least two years of work experience in an occupation that requires at least two years of training or experience within the last five years.
How to Apply for the DV Lottery
The DV lottery opens for applications once a year usually in October and runs until early November. The application process is entirely free, and applicants can submit their entries online at the official US government website. You must submit your application yourself – using a visa consultant or any form of agent may lead to disqualification.
When submitting your entry, ensure that you attach recent passport-sized photographs of yourself, as well as any photographs of your spouse and children. In most cases, all applications from one household are processed together, so make sure that every member of your family submits an application.
It's essential to fill out every section correctly, particularly when it comes to your personal information, as any mistakes in your application may lead to disqualification. You must also make sure you keep a copy of your confirmation page or your confirmation number as these will be essential in checking your DV lottery entry status.
What Happens if You Win the DV Lottery?
If you win the DV lottery, you'll be notified via an email or letter from the US government, and you'll be given further instructions on what to do next. The notification typically takes place between May and September of the following year.
The notification letter will provide instructions on how to apply for the visa and the documents you need to provide, including photographs, birth certificates, and police certificates. The process of obtaining a green card can be complicated, and you might require legal assistance from an immigration attorney.
It's vital to note that winning the DV lottery doesn't guarantee that you'll receive a green card. There is a limit to the number of visas issued every year, and if the quota has been met, you'll not be eligible to receive a visa, even if you're a winner.
Tips to Increase Your Chances of Winning the DV Lottery
1. Submit your application early
The DV lottery is on a first-come-first-serve basis. The later you apply, the more likely it is that the quota of visas will be met, so you should submit your application as early as possible.
2. Submit multiple applications
Although multiple entries are discouraged, submitting more than one application may increase your chances of winning. Make sure that you meet the requirements and enter only one application for yourself and one for your spouse.
3. Provide accurate information
Ensure that the information you provide is correct and up-to-date. Any errors or mistakes may lead to an automatic rejection of your application.
4. Increase your education level by studying in the US
One way of increasing your chances of winning the lottery is by increasing your level of education. Consider studying in the US legally as this will give you a higher chance of obtaining a green card.
5. Consult with an immigration attorney.
An immigration attorney can provide you with useful advice, maximize your chances of winning, and help you through the visa process if you win.
Final thoughts
The DV Lottery is an excellent opportunity for individuals from eligible countries to live and work in the United States legally. Although the process may be competitive, with proper preparation, you can increase your chances of obtaining a green card and starting a new life in the US.
Make sure you understand the eligibility requirement, submit your application on time, and avoid mistakes in your application. Consider seeking legal assistance, and keep in mind that winning the lottery doesn't guarantee a green card.
By following the tips provided in this article, we hope that your chances of winning the DV lottery will be maximized, and you will soon be living your American Dream.