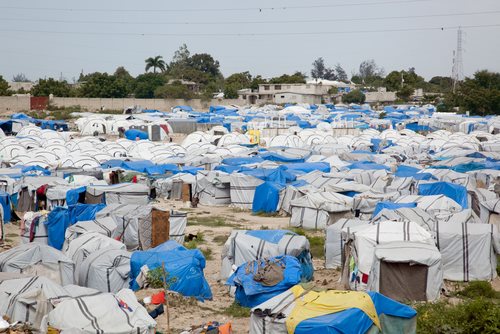 Refugees International is an organization focused on assisting refugees spread throughout the world. In general, Refugees International has the goal of helping these displaced individuals to move into some kind of stable form of existence.
Refugees International sees as one of the most important dilemmas facing its success the fact that many refugees are currently within a legal hole, wherein they are not technically citizens of any particular country, as their home countries are either in a state of flux or have disavowed those citizens, and no other country has yet granted them asylum. Refugees International thus attempts to help these individuals by moving them out of refugee camps and into homes where they might actually be able to start lives.
Refugees International operates in many countries throughout the world, including the Congo, Sudan, Colombia, Iraq, Kuwait, Lebanon, and Djibouti. Refugees International claims as one of its successes that the United States has provided additional funding for refugees in Colombia, and that the United States provided additional funding to the UN Refugee Agency's Iraq programs, as a result of lobbying from Refugees International.
An organization that bears some similarity to Refugees International, but is mostly a United Kingdom organization, is the Refugee Legal Centre, now known as Refugee and Migrant Justice. The former Refugee Legal Centre was devoted to bringing legal assistance to those refugees who needed it, in order to best protect and serve those refugees under United Kingdom law. Now, the former Refugee Legal Centre continues to offer the same services, giving legal advice to any refugees who cannot afford to pay for other legal counsel.
Comments
comments