7 Steps to Getting a Passport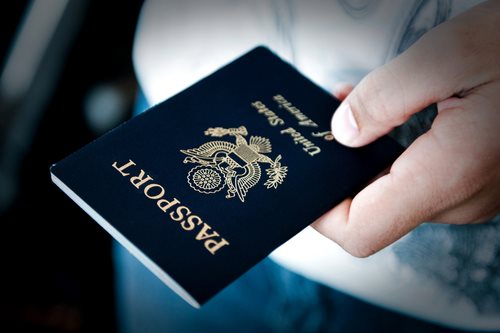 A passport is a recognizable travel document which is authorized by the United States' Federal Government to legally identify and allow an individual to travel to and from the United Sates.
To obtain a passport the applicant must follow these steps:
1. You must first obtain all the necessary government forms to prove citizenship in the United States or proper identification. A passport application can be obtained at your local post office or other municipalities in your area.
2. The applicant will be required to submit Form DS-11 if any of the following characteristics are true: You have never been issued a U.S. passport; you are under the age of 16 years old; you were under the age of 16 when your previous passport was issued; your most recent U.S. passport was issued more than 15 years ago; your most recent U.S. passport was lost or stolen; or your name has changed since your previous U.S. passport was issued and you are unable to legally document your name change.
3. If he above statements does not apply to your situation you can continue with the generic filing requirements. You must gather a proof of U.S. Citizenship in the form of any of the following documents: A Certified birth certificate issued by the city, county or state government within the state which you were born. The birth certificate must contain a notary seal. Records of birth abroad, a naturalization certificate, or a certificate of citizenship are also acceptable documents to prove birth.
4. In addition to these documents, the applicant must be ready to prove their identity with any of these documents: A previously issued U.S. passport, a naturalization certificate, or a valid Driver's license, Military ID, or Government ID.
5. Upon delivery of the aforementioned documents the applicant must have two photos taken; during these photos the applicant must wear normal, everyday attire.
6. At the time of the passport application, the applicant must also supply the municipality with a valid Social Security Number. Once this information has been supplied the applicant should be prepared to pay application and execution fees. Typically these fees hover around $100, but will fluctuate depending on which proves the applicant chooses. If the applicant needs to obtain their passport immediately, additional fees will be required to file for the expedited process.
7. When all the documents are offered and the applicant fills out the passport application (the application is short and requires basic information concerning identity and the individual's intended traveling plans) he or she must locate the nearest passport office. Given regular execution, the passport will be delivered within two to eight weeks upon completion and filing of the passport application.
Comments
comments