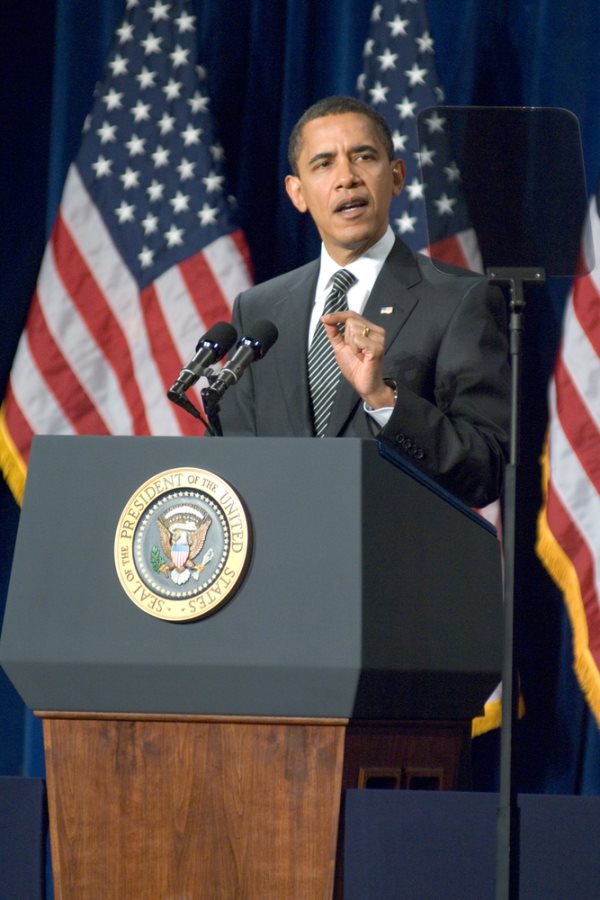 President Barack Obama claims that passing a comprehensive immigration reform is still a "top priority" for his administration.
Although Obama has expressed the supreme nature of immigration reform, he has yet to offer a plan for passing legislation through Congress. Obama blames Republican opposition for the lack of development on the issue.
Obama says that Republicans who once supported immigration reform have now altered their stances. He claims that the administration's approach is to push vacillating Republicans to work with Democrats in order to advance progress.
President Obama is holding numerous roundtable discussions with minority leaders and taking questions submitted by voters online concerning the issue. Democrats see minorities, especially Hispanics, as a key constituency in the upcoming 2012 election. A strong majority of Hispanic voters supported Obama's election in 2008, but his support among Hispanics has since declined.
Last month, President Obama announced a full-fledged imitative to ease deportation policies. This stance; however, is not wholly backed by the President's actions—the Obama administration has sent over 1 million illegal immigrants back to their home lands in the last 2.5 years (a pace that doubles the Bush administration's).
This seeming contradiction between reality and rhetoric is a primary element of debate regarding the United States' immigration policy—a subject that will continue to spark fervent debate up until the 2012 Presidential elections.
Comments
comments