The Best Guide for Immigration and Naturalization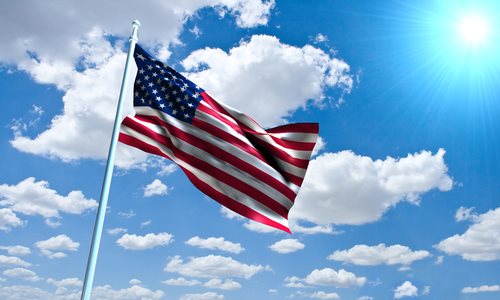 What is Immigration and Naturalization?
The term 'Immigration and Naturalization' can take on a variety of meaning with regard to immigration issues and legality within the United States. In a legal spectrum, Immigration and Naturalization refer to the process and status of prospective immigrants and aliens who wish to legally enter and reside within the United States; Immigration refers to the act of transporting residence from one country or nation to another – naturalization refers to the acclimation of an individual immigrant to a new country of origin upon becoming a citizen upon the attainment of citizenship.

Immigration and Naturalization Associated Forms
The completion of the following forms may be necessary with regard to the establishment of international status with regard to Immigration and Naturalization:
Immigration and Naturalization Form Title: N-400
Immigration and NaturalizationForm Description: Subsequent to approval, this form can be completed in order to apply for the attainment of legal, American citizenship
Number of Pages: The form consists of 10 pages; instructions, accompanying manuals, and additional information consists of 7 pages
Filing Fee and Applicable Costs:Base fee: $595; within regions that require mandatory biometric analysis, fees can total $680 subsequent to an additional $85 fee for biometric analysis
Current Edition Date: 11/23/10; 4/15/10 edition and 1/22/09 edition may also be submitted

Immigration and Naturalization Service (INS)

With regard to the Immigration and Naturalization in a departmental means, the INS was the governmental department responsible for the enforcement, mandating, and regulation of immigration issues within the United States. Subsequent to the attacks occurring on September 11th, 2001, the INS was dissolved in 2003; as a result, three immigration departments were created in its place - the United States Citizenship and Immigration Services Bureau (USCIS), the Bureau of Immigration and Customs Enforcement (ICE), and the United States Bureau of Consular Affairs

Immigration and Naturalization Legal Assistance
Individual applicants who are unfamiliar with the process of obtaining – or altering - Immigration and Naturalizationstatus(s) are encouraged to consult an immigration attorney with regard to their individual circumstance; the completion of immigration and travel documentation requires particular care and consideration with regard to any and all expressed details within the application process – an immigration attorney can assist in the formulation of required documentation, review of applications, and authorize the legitimacy and legality of all Immigration and Naturalization forms and documentation.

Immigration and Naturalization Resources
The following are a list of helpful and accredited resources that may provide assistance for those interested in apply for – or receiving Immigration and Naturalization status:
The United States Citizenship and Immigration Services Bureau (USCIS) is the governmental branch that is mandates all oversight of procedures latent within the achievement of legal immigration status; these statuses can range from passports, Green Cards, visas, and citizenships – the USCIS can be contacted through their toll-free phone number: (800) 375-5283
The United States Bureau of Consular Affairs is the federal department that mandates the oversight of the wellbeing, interest, safety, protection, and legality on American citizens who reside outside of the United States; residence can range from short term to long term stays – the Bureau of Consular Affairs can be contacted through their toll-free phone number: (877) 487-2778
The Bureau of Immigration and Customs Enforcement (ICE) is the federal branch of the United States' department of Homeland Security (DHS) that mandates all oversight with regard to investigations involving immigration and travel-related criminal activity; in the event that you or someone you know has been made aware of immigration or travel-related criminal activity, you are encouraged to contact ICE through their toll-free phone number: (866) 347-2423
Comments
comments