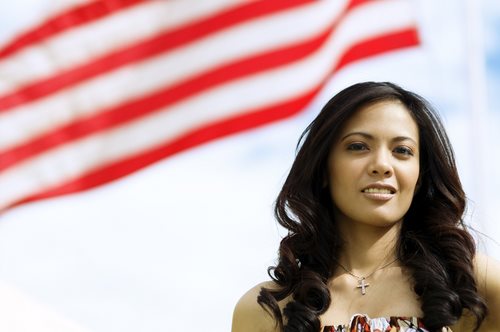 The Gang of Eight's immigration reform legislation has come under further scrutiny. 300 amendments to the 844 page bill have been proposed by the Senate Judiciary Committee. The most ambitious goals of some of the amendments were to dismember the provisions in the bill for creating a path to citizenship for undocumented immigrants.
(More on News at LAWS.com, contact Adam for interviews "adama@laws.com")
However, the Senate Judiciary Committee has approved the legislation that provided a path to citizenship to millions of undocumented immigrants and its refugee and asylum provisions have remained virtually intact. With of 13-5 in favor, the bill has been cleared for a Senate debate.
The original legislation that was introduced by the Gang of Eight aims to expand legal immigration over the next 10 years, tighten border security, and provide a path to citizenship to the 11 million undocumented immigrants in the country. This last provision in particular has gained the support of many civil rights and social justice organizations; although some have expressed opposition to the length of time undocumented immigrants must wait before applying for citizenship, which is proposed to be 13 years.
One such civil rights organization is the Asian American Legal Defense and Education Fund (AALDEF). AALDEF is a nonprofit, national organization. It was founded in 1974 to promote and protect the civil rights of Asian Americans. Through litigation, education, advocacy and organizing, AALDEF works with the Asian American community to provide human rights for everyone.
The following is an interview with Ujala Sehgal, Communications Coordinator at AALDEF, on her opinion on the current immigration reform legislation and the work of the AALDEF in the realms of civil rights and immigration reform.
What are your views on the immigration-reform bill that will be debated in the Senate?
The new immigration reform bill, put together by a bipartisan group of Senators, is a historic event and represents the tireless activism of immigrants' rights activists. However, for this bill to truly be a landmark achievement, it must close the widening gap between U.S.-born and native-born Americans, and must reflect the family values that are important to the Asian American community and to all Americans. The new proposal strips away family unity provisions that should have been at the bill's core. It provides an unduly long and unwarranted path to citizenship — 13 years – that provides no benefits or tax credits to immigrants during this lengthy wait period, perpetuating an underclass of people for yet another generation. Moreover, it puts an emphasis on programs like e-verify that deputize employers as immigration enforcers, making workers more vulnerable and less likely to assert their rights. These concerns must be addressed. As invigorated as we are that immigration reform has taken center stage, we must be careful not to continue inhumane conditions for those who have already too long been subjected to a broken immigration system. See more of our commentary here as well as AALDEF's principles for comprehensive immigration reform.
AALDEF has voiced concern over the new restrictions on family reunification in the proposed bill. In your opinion, why is it important to keep family reunification at the heart of U.S. immigration policy?
Family values are the core of American values, and the current proposal is concerning because it shifts the focus in our immigration policy away from family reunification with the intent of focusing on economic interests. This does not make sense because family interests ARE economic interests. Families make up the backbone of immigrant communities, and immigrants succeed in the United States when they have a system of support of relatives in the community.
For Asian Americans specifically, family unity is a key concern because, having been excluded for decades, the 1965 Immigration Act made immigration from Asia possible primarily through the family visa program. Through AALDEF's legal clinics, we encounter undocumented youth clients who are bright, committed, and motivated to contribute to the United States – and these young people will be the first to tell you that immigration reform doesn't mean anything if it doesn't include their families.
As currently drafted, the bill truly undermines the family-based immigration system by taking away from U.S. citizens their ability to sponsor their married children over 31 years old and their siblings. These categories need to be restored and this bill needs to immediately provide additional visas to clear the whole backlog that has separated families, including same-sex couples, for many years.
The immigration-reform bill expands the number of highly skilled immigrant workers. Traditionally, many Asian Americans have come first as highly skilled immigrant workers, offering their skills and expertise in the areas of IT, engineering and medicine. Wouldn't this new provision be beneficial to many Asian migrants hoping to come to the United States?
Education and skill levels among Asian immigrants vary greatly, as is true of all other communities. We must have fair and just policies for all of these workers alike. Giving preference to highly educated workers does not respond to the realities faced by Asian American communities, many of which also consist of low-wage industry workers as well as entrepreneurs in other industries outside of IT, engineering, and medicine. AALDEF has represented countless clients who are restaurant industry workers, home health care workers, nail salon workers, and domestic workers who have been exploited because of their immigration status and the lack of options available to them. These workers are just as crucial to our economy as IT industry workers – indeed, they make work in industries like IT, engineering, medicine, and health services possible. These workers are also much more vulnerable. An immigration reform bill that shortsightedly favors only the "elite" will ultimately not benefit Asian Americans or anyone.
What are some of the accomplishments of the AALDEF in the realm of immigration reform?
AALDEF is an active voice on immigrant rights issues and immigration policy on a national level and is also among the few organizations that provide both community education and direct legal representation to Asian immigrants and their families.
Last year, the Obama administration made the announcement that it would grant "deferred action" status to those young people who qualify as DREAM Act students. AALDEF, which had been involved in advocating for the New York State Dream Act, began holding a series of legal clinics to provide free legal advice and representation to young people who qualified under this directive. This work led to our creation of an undocumented youth group RAISE (Revolutionizing Asian American Immigrant Stories on the East Coast), the first pan-Asian undocumented youth group on the East Coast). In the past year since comprehensive immigration reform took center stage, AALDEF has been advocating for key principles for a just and humane immigration reform system as well as specific revisions to the current immigration reform proposal.
Prior to the current debate surrounding immigration reform, AALDEF met an overwhelming need for legal assistance in the decade since September 11 among immigrant communities targeted by the Department of Homeland Security's National Security Entry-Exit Registration Program (or "Special Registration"). AALDEF challenged the government's religious, ethnic and racial profiling of Muslims and other select groups of noncitizens in the name of national security. AALDEF has provided representation and legal advice to thousands of individuals who were affected by post 9-11 immigration policies and educated tens of thousands more through major "Know Your Rights" campaigns.
In 2011, AALDEF and the Center for Human Rights and Global Justice at NYU School of Law released a Briefing Paper, Under the Radar: Muslims Deported, Detained, and Denied on Unsubstantiated Terrorism Allegations, that reveals the patterns of the U.S. government's targeting of Muslims through immigration practices and programs, including the FBI name-check system in the naturalization process, racial profiling at U.S. borders, and the National Security Entry-Exit Registration System (NSEERS). AALDEF also advocates against and monitors US Immigration and Customs Enforcement (ICE) policies that entail religious and racial profiling. In 2011, AALDEF, in a joint effort with the Asian Law Caucus, released analysis of hundreds of pages of government documents on ICE's "Third Agency Check" policy.
For more information on our immigrants' rights work, please visit our website: https://aaldef.org/.
What are some of the accomplishments of the AALDEF in the realm of civil rights advocacy in general?
AALDEF was founded in 1974 as a national organization that aims promote and protect the civil rights of Asian Americans. AALDEF focuses on important issues affecting Asian Americans, including voting rights, civic participation and immigrant rights, language access to services, economic justice for workers, affirmative action, Census policy, educational equity and youth rights, housing and environmental justice, and the elimination of anti-Asian violence, human trafficking and police misconduct.
Click here to see a timeline and photographs of AALDEF's achievements, milestones and precedent-setting cases over the past 35 years.
Today, according to the most recent statistics, Asian Americans are the fastest growing minority group in the United States of America, numbering over 18 million. Our community continues to face several challenges, including barriers to voting, exploitation in low-wage jobs, unequal educational opportunities, and immigration policies that keep families apart. AALDEF continues to address these issues through a combination of litigation, advocacy, education, and organizing. For example, in the past year,
§ Voting Rights – We monitored the 2012 Presidential Election and conducted a multilingual exit of 9,096 Asian Americans in 14 states, gaining essential data on voting preferences, key issues of concern, and the need for language assistance.
§ Economic Justice – We recovered over a million dollars on behalf of Nepali nail salon workers, Chinese and Korean restaurant staff, and South Asian and Filipina domestic workers.
§ Immigrants' Rights – We provided free legal clinics for undocumented youth seeking to apply for deferred action and relief from deportation.
§ Educational Equity – We filed an amicus brief in the U.S. Supreme Court supporting the use of diversity considerations in college admissions.
§ Anti-Trafficking – We won a $1.2 million judgment in a human trafficking civil suit on behalf of a Filipina domestic worker subjected to involuntary servitude and forced labor in Rhode Island.
§ Housing and Environmental Justice – We won $400,000 for small business owners in Manhattan's Chinatown who had been charged illegal fees by the New York City Department of Finance.
§ Anti-Asian Bias – We challenged anti-Asian slurs in media, sports, and political coverage, and we fought for a national response to the Sikh Temple massacre in Oak Creek, Wisconsin.
For more information on the Asian American Legal Defense and Education Fund, and to find out how you can get involved, please visit their site. For more information on immigration law and news, please visit our Immigration Laws Page.
Interviewed with Ujala Sehgal of AALDEF, New York, New York
Comments
comments