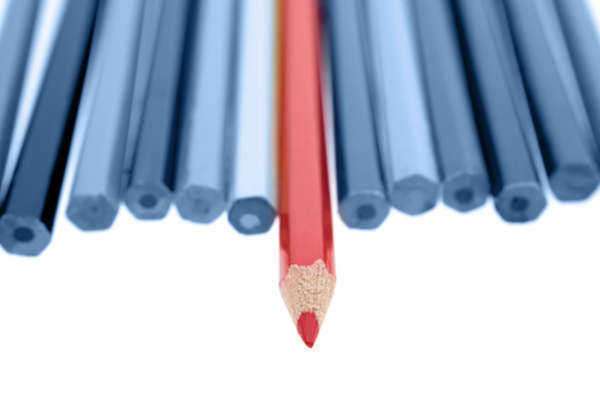 Is Fulbright Scholarship Right For
Me?
The Fulbright Program was
conceived as a competitive international educational exchange program for
talented US citizens to travel abroad while studying, teaching or conducting
research. Similarly, non-US citizens may
come to the United States to conduct similar activities. Approximately 8,000 Fulbright scholarships
are given out every year through the US Department of State with funding
furnished by Congress with some alternate funding from foundations, corporations
and other governments. The total
congressional contribution to the Fulbright Program was $253.8 million in 2010
with an additional $85.2 million contributed by other sources. To date, 155 countries participate in the
Fulbright program on a bi-lateral basis.
History
The Fulbright program was the
brainchild of Arkansas senator William J Fulbright who suggested selling
surplus materials from World War II and putting the proceeds toward an
international exchange program for the advancement of world peace. The first Fulbright participants went abroad
in 1948 and since then 310,000 individuals have been program participants. To date, there are 43 Nobel Prize and 78
Pulitzer Prize winners that were participants in the Fulbright Program. Senator Fulbright remained an avid supporter
and advocate for the program until his death in 1995.
Select Fulbright grants:
For
US citizens
–
Fulbright US Student Program –
o
Sends students and young professionals to study
abroad for a year with the opportunity to teach English
–
Fulbright-mtvU Fellowship
o
Gives 4 US students to study an aspect of music
and its relation to other cultures, sharing their experiences through social
media
–
Fulbright US Scholar Program
o
Sends US scholars and professionals abroad for a
year to teach or research
–
Fulbright Specialist Program
o
Sends US scholars and professionals abroad for
two – six weeks to serve as specialists for curriculum and institution planning
at foreign academic institutions
For foreign
citizens
–
The Fulbright Foreign Student Program
o
Allows foreign students to study in the United
States for one year, with the possibility of renewal.
–
The Fulbright Foreign Language Teaching
Assistant Program
o
Invites foreign English teachers to improve
their skills in the United States at various colleges and universities.
–
Fulbright Visiting Scholar Program &
Fulbright Scholar in Residence Program
o
Invites foreign scholars to teach or conduct
research at colleges and universities in the United States for a year.
–
Hubert H Humphrey Program
o
Invites professionals from developing countries
to the United States for study and experience.
–
The International Fulbright Science and
Technology Award
o
Invites foreign students to pursue doctoral
study in science, technology and engineering for outstanding students.
There are
additional programs for teacher exchange and excellence in education. Additionally, the Critical Language
Scholarship (CLS) sponsors US undergraduate students to study languages
important to American policy and foreign affairs.
Who administers Fulbright grants?
The Fulbright Program is the
responsibility of the Bureau of Educational and Cultural Affairs at the US
Department of State. The Fulbright
Foreign Scholarship Board is made up of twelve members, appointed by the President
to serve as a steering committee for the program and approve all grant recipients. In foreign countries, there may be a bi-national
Fulbright commission or foundation dedicated to screening, recruiting and
publicizing the Fulbright program. In
countries without a commission, the US Embassy publicity handles the
commission's duties to recruit potential grant recipients.
Specialized committees such as
AMIDEAST and LASPAU administer grants for the Middle East and Latin
America/Caribbean respectively.
What does one study on a
Fulbright grant?
What are other organizations that
are related to Fulbright grants?
What is included in a Fulbright
grant?
How do I apply for a Fulbright
grant?
Are there group grants?
Who is eligible?
Any and all persons involved with
the State Department or an immediate family member There is a variety of
subjects that can be studied under a Fulbright grant from humanities to science
and technology. It will not support an
individual entering medical school but will support studies and research into
patient care and public/global health.
There are no grants for the role purpose of learning English. There are specialized enhancement grants for
US students that intend to go to a country with a language identified as
"critical" by the US State Department.
These languages include Mandarin Chinese, Korea, Arabic, Hindi, Urdu and
Farsi.
The Fulbright Association, which
is not associated with the government, is a private non-profit group of
Fulbright alumni that educate Congress on the continued needs of the program
and its mission. They award the J.
William Fulbright Prize for International Understanding to exceptional
individuals that contribute to world peace and foster international
cooperation.
The Fulbright Academy is also not
affiliated with the program but is an alumni association that serves as a
support network to foster collaboration and support amongst its members. It boasts approximately 9,000 members and
serves as support for new Fulbright members.
Most Fulbright grants include
roundtrip transportation, stipend, tuition and insurance as well as
compensation for travel and participation in mandatory Fulbright events. Students from other countries are entitled to
receive some orientation and pre-academic programs to improve their English
language skills, especially when dealing with technical subjects such as law
and health.
If you are an exceptional and
high achieving individual, you may be selected to receive a Fulbright grant. You must demonstrate academic excellence,
leadership and a feasible project that can be completed with the funds. Generally speaking, you must apply to the
program fifteen to twelve months before the grant is administers. The https://fulbright.state.gov will provide
you with a list of available grants and where the applications to those grants
may be sent. Applications are not
submitted to this website.
Bear in mind that the Fulbright
program is bi-national and will only fund American students going abroad or
foreign students studying in America. It
will not fund foreign students seeking to study in other countries. It also does not fund foreign students
already in the US.
The most common method for an
American to apply to the Fulbright program is through their university or
college which can guide them through the process. Larger institutions will have a Fulbright
advisor for the purpose of recommending and guiding prospective applicants.
Should you be deemed eligible for
further examination, you will be given a language test to ensure you have
adequate proficiency in the language of the target country. Foreign applicants will need to demonstrate
English proficiency. The applicant will
also need to submit GRE or GMAT scores depending on the American program they
are enrolling in, based on the standards of the institution.
The Fulbright-Hayes Group Project
Abroad Program is a department of education grant that funds groups seeking to
study humanities, foreign language or social sciences abroad for the purposes
of group study or curriculum development.
These educators collectively work especially to increase understanding
of area studies and develop a curriculum to be used in the United States.
There may be age restrictions and
recommendations attached to each grant.
Fulbright US Student Program
Holding a doctorate will
disqualify an applicant from the Fulbright Program. Qualifications will vary depending on the
type and location of the grant, but the applicant must have a bachelor's degree
and a proficiency in the language of the country they are applying to work in.
Fulbright US Scholar Program
The applicant must have a Ph.D.
and teaching experience as well as demonstrate the foreign language proficiency
needed to carry out the project.
Fulbright Teacher Exchange
Program
All that is required for this
program is a bachelor's degree, full time teaching assignment and English
fluency.
`Foreign Fulbright applicants
must meet the individual requirements set by their country's Fulbright Commission. They cannot have US citizenship/permanent
residency. Scholars must have a doctoral
degree or relevant experience as well as English language proficiency.
How are candidates selected?
Candidates are assessed on merit
based on their record of achievement, language preparation/proficiency and
their project proposal. Depending on the
project, several organizations may be involved in assessing the candidate in a
collaborative process that also involves embassies in the target country.
Source:
https://fulbright.state.gov/grants/which-grant-is-right-for-me,
https://fulbright.state.gov/history/sen-fulbright
Comments
comments