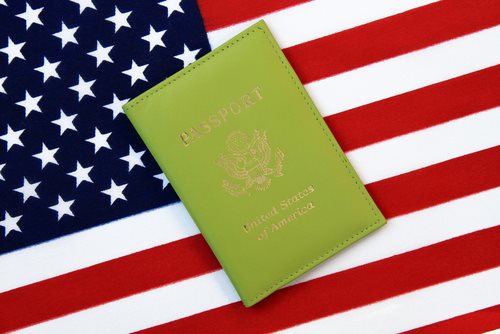 Unfortunately, a foreign born individual is not eligible for United States citizenship unless he/she completes the naturalization process. This means that he/she must reside within the United States for a period of 5 years and then apply for U.S. citizenship.
Luckily, the child of a U.S. citizen or a lawful permanent resident does qualify for an immigrant visa, which will allow him/her to permanently reside within the country. To achieve this, his/her father will be required to complete the I-130 application form and provide the USCIS with a $355 filing fee. The foreign individual must also complete an interview at his/her local U.S. Consulate or Embassy.
After an individual has resided in the U.S. for 5 years using an immigrant visa, he/she can complete the N-400 naturalization application form. He/she will also be required to successfully pass a naturalization exam, which will test his/her knowledge of U.S. civics and history, as well as his/her comprehension of the English language.
Comments
comments