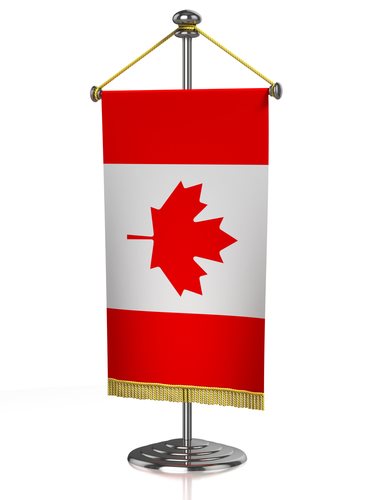 The Canadian Embassy: A Window into Canada's Global Presence

Canada is known for its friendly, welcoming culture and natural beauty, attracting millions of visitors from around the world every year. However, Canada's international reputation extends far beyond its tourism industry, as the country is increasingly becoming a global leader in diplomacy, trade, and innovation. At the forefront of this international presence is the Canadian Embassy, serving as a hub for Canada's diplomatic missions worldwide.

Embassy Structure and Organization

The Canadian Embassy is part of the Canadian government's foreign affairs network and is responsible for managing Canada's interests and relationships with other countries. The Ambassador represents the Canadian government and is the highest-ranking official in charge of the embassy. The structure of the embassy includes a number of departments, each with different responsibilities, such as political, trade, and consular affairs.

The Department of Political Affairs is responsible for advising the Ambassador and engaging with the government and political leaders of the host country. The Trade Commissioner Service supports Canadian businesses seeking to enter foreign markets by providing market intelligence and business advice. The Consular Section provides assistance to Canadian citizens living or traveling abroad, including issuing passports, providing travel advice, and assisting Canadians in distress.

Canada currently has 178 diplomatic missions worldwide, including embassies, high commissions, and consulates. The Embassy in Washington, D.C. is the largest and serves as the nerve center of Canada's bilateral relationship with the United States. The Canadian Embassy to China, located in Beijing, is Canada's largest embassy in the world outside of the United States.

More recently, the Canadian government has been expanding its presence in strategic regions around the world. In 2020, Canada opened a new consulate in Bengaluru, India, to help strengthen ties with the country's fast-growing technology industry. Similarly, Canada is set to open an embassy in Manilla, the Philippines, in the near future.

Canada's Global Diplomatic Presence

The Canadian Embassy is a vital component of Canada's global diplomatic presence, which plays a critical role in maintaining international peace and security. Canada is a founding member of the United Nations (UN) and is committed to multilateralism, the belief that global problems can be best addressed through collective action and cooperation.

The Embassy plays an active role in Canada's engagement with the UN and other international organizations, such as the World Trade Organization (WTO), the International Criminal Court (ICC), and the Organization for Economic Cooperation and Development (OECD). In addition, Canadian diplomats take part in international conferences and negotiations, such as the Paris climate agreement and the Iran nuclear deal.

One of the Canadian Embassy's key roles is to promote Canada's values and interests abroad. These include human rights, democracy, gender equality, and environmental sustainability. The Embassy works to advance these values through Canada's development assistance programs, which promote economic growth and reduce poverty in partner countries.

The Embassy is also involved in advancing Canada's cultural diplomacy programs, such as promoting Canadian arts and culture and showcasing Canadian expertise. Canada's international student population has been growing in recent years, with over 650,000 international students enrolled in Canadian schools and universities in 2019.

Canada's Economic Interests

The Canadian Embassy is also deeply involved in promoting Canada's economic interests abroad. Canada is a trading nation, and its trade with other countries accounts for a significant portion of its GDP. The Embassy's Trade Commissioner Service provides support to Canadian businesses seeking to enter foreign markets, and its staff has expertise in areas such as market research, trade policy, and business development.

Canada is part of several international trade agreements, such as the North American Free Trade Agreement (NAFTA) and the Comprehensive and Progressive Agreement for Trans-Pacific Partnership (CPTPP). The Embassy plays a critical role in negotiating and implementing these agreements, working closely with Canadian companies to help them take advantage of new markets and trade opportunities.

Recently, Canada has been working to diversify its trade relationships, expanding into Asia and the Middle East, among other regions. For example, Canada recently signed a free trade agreement (FTA) with the European Union (EU) and has been actively pursuing an FTA with China. In addition, the Embassy works with Canada's technology sector, promoting innovation and digital trade as a key driver of economic growth.

Canada's Borders and Immigration

Finally, the Embassy is responsible for managing Canada's borders and immigration system. Canada is known for its welcoming approach to refugees and immigrants, and the Embassy works to ensure that Canada's immigration policies are fair and effective.

The Embassy's immigration section is responsible for processing visa applications, and the Consular Section provides assistance to Canadians traveling or living abroad, including consular services such as emergency travel documents and assistance during emergencies or crises. The Embassy also works with other government departments, such as the Canada Border Services Agency (CBSA) and the Royal Canadian Mounted Police (RCMP), to ensure that Canada's borders are secure and that immigration policies are enforced effectively.

In Conclusion

The Canadian Embassy is a multifaceted institution that plays a critical role in promoting Canada's interests and values abroad. Through its work in diplomacy, trade, culture, and immigration, the Embassy helps to build bridges between Canada and the rest of the world, promoting peace, prosperity, and global cooperation. As Canada continues to expand its global presence, the Embassy will remain a vital component of Canada's international affairs.
---
Understanding Immigration Services from a Canadian Embassy
A Canadian embassy is the best source of information for traveling or immigrating to Canada. More specifically, a Canadian embassy can help provide information on immigration services regarding citizenship registration.
Applying For Resident Visas at a Canadian Embassy
In order to apply for a temporary resident visa for Canada, the first step is to acquire the temporary resident visa application package. This can be found online on the Canadian embassy website. One of these must be filled out for each individual applicant. The application requires the following documents:
Valid travel document such as a passport
Two copies of a recent passport photo for each individual
Application fee
Proof of enough financial resources for a visit to Canada
Other documents as necessary (e.g. proof of employment, identification cards, proposed itinerary, etc.)
After paying the fee and receiving a receipt, the documents must be submitted through the Canadian embassy located in the region of current residence. The application will take a varied amount of time to process, depending on the Canadian embassy of application.
After submitting the application package, it may be necessary to visit a Canadian embassy to have an interview with a visa officer. Furthermore, a medical examination may also be necessary.
Applying for a Work Permit through a Canadian Embassy
In order to apply for a work permit for Canada, the first step is filling out the Applicant for a Work Permit Made Outside of Canada. This form can be on the Canadian embassy website. Depending on the country of residence, the individual may also need to apply for a temporary resident visa.
Immigrating to Canada through a Canadian Embassy
There are many different ways to become a permanent resident of Canada. These methods all have their own specific set of rules for applying, which can be found online. The types of Canadian Immigration applications include:
Sponsoring a family: A Canadian citizen or permanent resident can sponsor a family member.
Quebec-selected skilled workers: Individuals are selected by the Quebec government to relocate and work in Quebec.
Provincial nominees: A province or territory of Canada can nominate an individual to move and work at that respective location.
Skilled workers and professionals: For individuals who wish to move to and work in Canada.
Canadian Experience Class: For individuals who have graduated and worked in Canada or those who have Canadian Work Experience
Entrepreneurs, Investors or self-employed people: For individuals who wish to start a business in Canada.
Where to Find a Canadian Embassy
Canadian embassies can be found in over 70 countries in the world. These locations have Visa offices for those Visiting Canada for various reasons, such as school, work, vacation, refugees, or immigration. In the United States, a Canadian Embassy can be found in the following cities:
Buffalo
Detroit
Los Angeles
New York
Seattle
Washington, D.C.
Some other international locations to find Canadian embassies include the following
Abu Dhabi, United Arab Emirates
Accra, Ghana
Amman, Jordan
Ankara, Turkey
Bangkok, Thailand
Beijing, China
Buenos Aires, Argentina
Cairo, Egypt
Colombo, Sri Lanka
Damascus, Syria
Islamabad, Pakistan
Kingston, Jamaica
Lima, Peru
London, United Kingdom
Moscow, Russia
New Delhi, India
Paris, France
Pretoria, South America
Quito, Ecuador
Riyadh, Saudi Arabia
Rome, Italy
Seoul, Korea
Sydney, Australia
Tel Aviv, Israel
Tokyo, Japan
Vienna, Austria
Warsaw, Poland