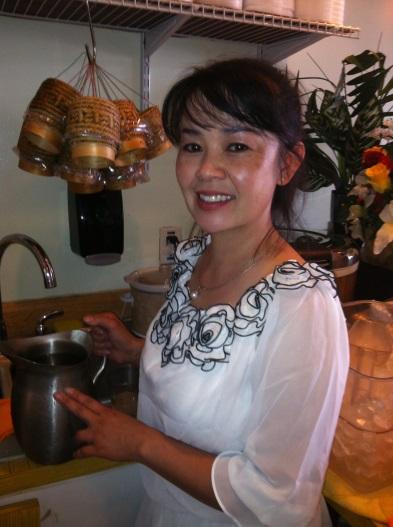 U.S. Committee for Refugees and Immigrants marks World Refugee Day
Every year, on June 20, the United Nations marks World Refugee Day. The day is aimed at raising awareness about the plight of refugees and the need to protect their rights. To commemorate the day, the U.S. Committee for Refugees and Immigrants (USCRI) organizes events and activities to support refugees and raise public awareness about their challenges.
What is the U.S. Committee for Refugees and Immigrants?
The U.S. Committee for Refugees and Immigrants is a non-profit organization that provides essential services and support for refugees, asylees, and immigrants. The organization aims to advance the rights and well-being of these individuals and help them rebuild their lives in the United States.
The USCRI partners with government agencies, non-profit organizations, and other stakeholders to provide legal, social, and economic support to refugees. The organization also provides educational resources for refugees and promotes policies that protect their rights.
USCRI's initiatives for World Refugee Day
To celebrate and raise awareness about World Refugee Day, the USCRI has organized various initiatives:
1. Refugee Voices Project: This project aims to raise awareness about the experiences of refugees and their journey to the United States. Through this initiative, USCRI highlights the voices and stories of refugees and recognizes their contributions to society.
2. Virtual walk & run: In partnership with the Refugees International, the USCRI organizes a virtual walk and run to raise funds for refugees. Participants can register and complete the walk or run on their own time and raise funds to support USCRI's programs.
3. Educational resources: The USCRI provides educational resources for schools, universities, and other organizations to raise awareness about refugees and their challenges. These resources include documentaries, research reports, and educational toolkits.
4. Advocacy campaigns: The USCRI also engages in advocacy campaigns to promote policies that protect the rights of refugees and immigrants. The organization advocates for legislative and administrative changes that improve the lives of refugees and asylum-seekers.
Why is World Refugee Day important?
World Refugee Day is an important day as it highlights the plight of refugees and reminds us of their challenges. According to the United Nations, there are over 26 million refugees worldwide who have been forced to flee their homes due to persecution, conflict, or violence. These individuals face numerous challenges such as lack of access to basic resources and services, discrimination, and trauma.
World Refugee Day provides an opportunity for us to stand in solidarity with refugees and support their rights. It also reminds us of the importance of promoting and protecting human rights, particularly for vulnerable communities.
Conclusion
The U.S. Committee for Refugees and Immigrants plays a vital role in supporting refugees and advocating for policies that protect their rights. Through its initiatives for World Refugee Day, the organization raises awareness, mobilizes support, and promotes policies that improve the lives of refugees and immigrants. World Refugee Day provides us with an opportunity to reflect on the challenges faced by refugees and take action to support them.
---
On December 4, 2000, the United Nations declared June 20 to be World Refugee Day. World Refugee Day is a global event that aims to raise awareness of the plight of the tens of millions of refugees and internally displaced persons around the globe. Beyond aiming to raise awareness, World Refugee Day is a great opportunity to honor the courage and determination of refugees the world over.
One organization here in the United States that has been a champion for refugee rights is the U.S. Committee for Refugees and Immigrants (USCRI). Founded in 1911, USCRI serves uprooted people, regardless of their race, nationality, ideology or social group. It provides opportunities and tools for both refugees and immigrants nationally, fights the warehousing of refugees globally, serves victims of human trafficking and advocates to protect the rights of unaccompanied immigrant children.
(More on News at LAWS.com, contact Adam for interviews "adama@laws.com")
The following is an interview conducted by laws.com with Roberto Ponce, Director of Communications, and Ana White, Director of Government and Community Relations at USCRI, on how they are celebrating World Refugee Day and what USCRI is doing to help raise awareness of the plight of refugees and what you can do to help.
Often times when people hear the term 'refugee', their mind conjures up images of displaced persons living in camps in some far off corner in Africa. However, there are many refugees seeking shelter in the United States, aren't there?
There are many refugees seeking protection in the United States and other countries. Unfortunately, only about one percent of them have a chance to start a new life in a new country through resettlement. We are projected to receive 70,000 refugees and 4000 Special Immigrant Visa holders in the United States this year.
Eight million out of the world's 16 million refugees are warehoused – which means they live in a refugee camp. Many of them are living in terrible conditions and this must end!
Is USCRI launching any special projects or initiatives in celebration of World Refugee Day?
World Refugee Day is a great opportunity to call attention to the pleas of refugees around the world! So this year we are actually going to be focusing on refugee women and girls. Most refugees are women and children, and women and girls are impacted in many ways and face tremendous barriers in terms of accessing services from healthcare to education. They are also often victims of abuse and sexual based violence. USCRI is trying to bring attention to their needs and ensure that there are adequate programs servicing the needs of refugee women and girls.
We are also highlighting the courage and resilience of refugee women and girls. So this World Refugee Day, we are highlighting five stories of five refugee women who were resettled by USCRI and by our partner agencies and offices in five different locations. The stories chronicle the moment they fled their country of origin, and the courage they had and how they used that to succeed and integrate in the United States. These stories are essentially messages of hope, and will give a human face to the issue of resettlement.
This is what USCRI is doing in the DC office, but our field offices have many other amazing plans for World Refugee Day. Our Field offices are holding events that not only bring together refugees, but also bring together the communities that welcome refugees. For example in our office in Dearborn Michigan there will be a refugee celebration that will feature an Iraqi band that will perform in both English and Arabic. Our Albany office is hosting a World Refugee Picnic, a very popular event, where people bring food and games so the community can get a taste of different cultures. And our Des Moines office is hosting a farmers market where refugees can sell and showcase foods and produce from their culture.
All these events have occurred over this past week, and they are events that try to engage the community and the refugees living within them.
How can the public get involved in helping USCRI in its mission to provide aid to countless, vulnerable refugees?
There are a number of ways the public can get involved to help refugees in their own community. Donated items such as clothes, furniture and personal hygiene products are in high demand. Job training programs and English language programs are also needed. You can help by donating directly to USCRI to fund these critical programs. People are encouraged to visit www.refugees.org/donate to support the work we do and to learn more about donating items to local offices.
You can be confident that USCRI uses your donation responsibly because 97 percent of every dollar donated is spent directly on programs to help refugees. We have top ratings from the Better Business Bureau and Charity Watch. Whether you want to donate time, talent or money you can contact your local USCRI office to make a difference on World Refugee Day.
For more information on USCRI, please visit their site. For more information on immigration laws and news, please visit our Immigration Laws Page. 
Interviewed with Roberto Ponce, Ana White, Washington, D.C. by Adam Abdelaziz.