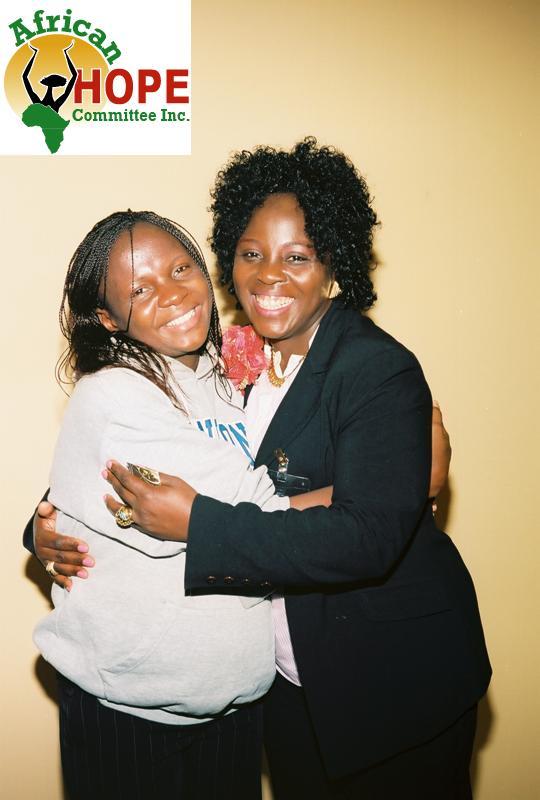 The Senate Judiciary Committee has commenced considering amendments to the 844 page immigration reform bill introduced by the Gang of Eight. It is expected the markups will carry on for the next couple of weeks. 300 amendments have been proposed, and they include efforts by the right to further beef up border security, along with efforts from the left to provide eligibility to apply for a green card for the same-sex partners of American citizens. 300 amendments have been proposed in all.
(More on News at LAWS.com, contact Adam for interviews "adama@laws.com")
Probably the most ambitious goals of some of the amendments proposed is to dismantle the provisions in the bill that would create a path to citizenship for the 11 million undocumented immigrants in the United States. Most observers, however, have noted that such dramatic changes to the composition of the bill are unlikely to pass, as the bipartisan supporters of the bill are likely to unite to stop any such changes.
Of the 300 amendments put forth, most have come from the GOP – 194 in total. The debate that will take place certainly promises to be engaging.
The bipartisan Gang of Eight senators set out to reform the immigration system in profound ways through this bill. The bill sets to increase border security, expand legal immigration for the coming ten years, and, controversially, create a path to citizenship for the 11 million undocumented immigrants in the United States. It is especially this last provision which has gained the support of many social justice organizations.
The African Hope Committee (AHC) is among the social justice organizations that have supported the path to citizenship proposed. The AHC is a nonprofit organization that provides a network of referral services to immigrants and provides a wealth of information on immigration, health and social welfare. Its mission is to serve as a bridge between mainstream services and newly arrived immigrants.
The following is an interview conducted by laws.com with Clarisse Mefotso of the AHC on her thoughts and feelings about the current immigration reform bill and the work of her organization in the realm of immigrant aid and advocacy.
What are your views on the immigration-reform bill being debated in the Senate?
I support the immigration reform Bill and I hope this bill will pass very soon. African Hope Committee has been very active with advocacy with the hope to pass a comprehensive immigration reform that address immigration issues for different immigrant groups. We hope the President will pass the bill this year.
What are some of the most important changes you would like to see happen to U.S. immigration policy?
Some of the key changes I would like to see to US Immigration policy are 1) increase the number of people with the advance degree so they could continue to provide their skills and expertise as well as increase the US Economy.2) I support the young dreamers to become US Citizen, to expand the differed action bill to citizen and to remove the age gap3) maintaining the DV lottery will keep the balance of immigrants coming from different countries around the world and give the opportunities to immigrants to improve their life status
Some organizations on the other side of the debate argue that undocumented immigrants should not be given amnesty because coming to the country illegally is not a victimless crime. They argue that undocumented immigration is a drain on public funds and harms documented immigrants and Americans by taking away jobs they need, and that charity should begin at home. What is your response to this notion?
America is the land of immigrants and opportunity. Immigrants have built this country and are very hard workers. Having immigrants in this country allow the country to progress and perform the jobs that most people will not do. There are jobs that only immigrants will do in this country, like working in the farms, restaurants, hotels…..and many more. They are willing to do the difficult jobs that no one else will do.
What are some of the biggest accomplishments of the African Hope Committee?
We just received the NYPD Award in March 2012 for serving immigrants in New York City.
AHC IS A BIA recognized organization and work with BIA Accredited Representatives
Through our commitment to advocacy efforts, community organizing and AHC's Annual Health Summit, we have served more people in the community than we have anticipated in less than 5 years. To date, AHC has received proclamation from the Brooklyn Borough President, Marty Markowitz in 2004, 2006 and 2007; a citation from the Manhattan Borough President, C. Virginia Fields and Council Member Bill Perkins in 2004 and 2005 for recognizing and commending AHC for the vital services we have provided to the residents of the City of New York; an award of recognition from the New York City DOHMH, Bureau of HIV/AIDS/ Women and HIV/AIDS Program, Dr. Marjorie J. Hill in 2004. We have been the 2005 Union Square Awards recipients. In 2007, we received proclamations of praise from both the Manhattan Borough President and the Brooklyn Borough President for the 4th Annual Health Summit for African women/children affected and infected by HIV/AIDS and actions taken to increase HIV awareness and help to bring people to care. Our staff at AHC was very proud to receive two proclamations from Mayor Bloomberg for hosting the 4th and 5th Annual Health Summit entitled "Ignorance can Kill, Knowledge can Save Lives", which raises awareness about issues related to the treatment and contraction of this horrible illness. We have also received citations from Councilman Robert Jackson and Councilwoman Inez Dickens. In 2010 we received an award from the US Census Bureau for community organizing activities that encouraged the community to participate in the U.S Census 2010.
AHC has had over 80 staff, volunteers, interns, consultants and board members joined in our efforts in the past. Since 2003, African Hope Committee has reached over (14,500) individuals and distributed over (65,000) information education and communication (IEC) materials on legal issues and diseases of public health importance such as HIV&AIDS, Hepatitis B and STD/is. Some of these educational materials can be found posted on our website. AHC has successfully organized six ( 6) Annual Health Summits, over ( 21 ) Community Forums and countless Outreach in the New York Metropolitan Area. Other major accomplishments include raising awareness on HIV&AIDS, organizing enlightenment workshops, conducting ( 3) Focus Group Discussions targeted at women and young girl on health and immigration and ( 3 ) summits for Health Care Providers and Community Members/Participants. Maintained case load of over (122).
What does the African Hope Committee have planned for the future?
Continue to develop and expand our immigration program to assist the large number of immigrants living in NYC. Create a center with a big umbrella that provides a range of services. Engage more in advocacy and policy work.
For more information on the AHC and its work, or to find out how you can help, please visit their site. For more information on immigration laws and news, please visit our Immigration Laws Page.
Interviewed with Clarisse Mefotso of the African Hope Committee, New York, New York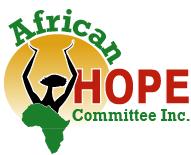 Comments
comments