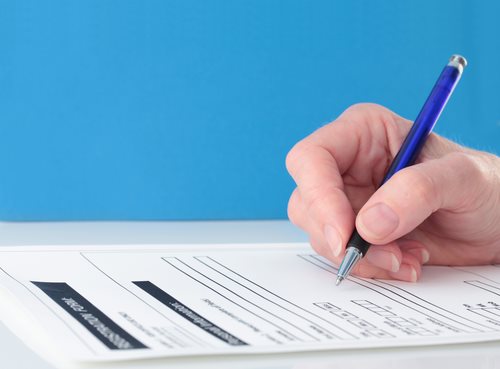 What is a Green Card Application?
A Green Card Application is the formal legal document that allows an individual to apply for the status of a non-citizen, permanent resident.
The Green Card Application is in essence the bridge, which an enables a non-resident to apply for permanent residency in the United States. In order to obtain a Green Card, the prospective non-resident must submit a green card application to the United States Citizenship and Immigration Services Bureau. Failure to acknowledge and subsequently take part in this application process will result in an inability to obtain a Green Card.
To complete a Green Card Application, theapplicant must have resided within the United States on a consistent basis for 5 years prior to the filing of a Green Card Application.
Supplemental Information
Form N-400
The Form N-400 is submitted in the event that an individual who has received a Green Card Application and has been approved to participate in the application for United States Citizenship.
The Form N-400 is ten pages long, and requires a fee of $595 for filing and execution purposes.
In most instances, a biometric analysis fee is alsoattached to fund background checks.This $85 fee is required in those regions that include mandatory biometric testing.
Familial Sponsorship
The application process can initiate a change for not only the recipient, but all immediate family members, as well.
In order for an applicant'simmediate family members to participate in any prospective immigration, Green Card applications must be submitted to the USCIS. Allowable family members according to the United States' Federal Government include: a legal spouse and all unmarried children less than 21 years of age.
All applicable family members must apply for any and all associated documents and forms substantiating permission for legal entry
Photograph Requirements
To finalize the obtainment of a Green Cardthe applicant will be required to submit a photograph with their respective application.
The submission of unacceptable or unregulated photographs with regard to an application for a Green Card Application can result in delays in the Green Card Application.
Photographs are required to convey no more than one individual.
Photographs must be taken within 6 months prior to the submission of the application.
Photographs must measure 2 inches by 2 inches. The face of the applicant must be positioned in the center of the photograph.
The background of the photograph must be unaltered and displaying a solid color.
Photographs must be original copies printed on high-quality, photograph paper; scanned, photocopied, or reproduced images will not be accepted.
The individual in the photograph is will only be permitted to wear 'street clothing', unless religious garb – or approved headwear – is worn on a daily basis.
Photographs are required from all individuals, regardless of age.
Individuals are required to abstain from strange and unnatural facial expressions; the individual's eyes are required to remain open for the photograph – squinting is not permitted.
Legal Assistance Associated with the Green Card Application
If the individual has difficulty understanding or filing the Green Card application they should immediately contact the United States Citizenship and Immigration Services Bureau at their toll-free phone number: (800)-375-5283. Additionally, immigration attorneys should be consulted if the applicant misunderstands the intricacies associated with the application process.
Comments
comments